We are gathered here today to show
APPRECIATION
to the most
DOMINATE
World Heavyweight Champion in the league's existance, CyruS "Iron" ViruS.
"Iron" won the vacant World Heavyweight Championship on June 24, 2007 against Ben Wallace who was (4-1-0 2KOs) at the time, and has held that belt hostage ever since. "Iron" has the slayed a plethora of hungry and deserving #1 contenders, knocking them all out cold. Many of men have tried to conquer this titanic mountain of a fighter than sits at the peak of the Heavyweight Division but all have failed. "Iron"
IS
the league. "Iron"
IS
the backbone. "Iron"
IS
the #1 draw. It is now time for all of you manager, promoters, fighters and fight fans to bow down on your hands and knees and show
APPRECIATION
to
YOUR
World Heavyweight Champion, CyruS "Iron" ViruS.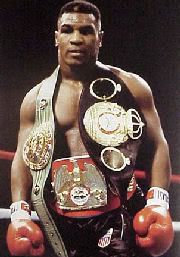 And know this, after the so-called Heavyweight Super-Fight against Lanky "Maxy" Gawn, after "Iron" destroys him, "Iron" will no longer be called The World Heavyweight Champion but rather..... THE
UNDISPUTED
World Heavyweight Champion.
Thank you very much.
Now start appreciating.