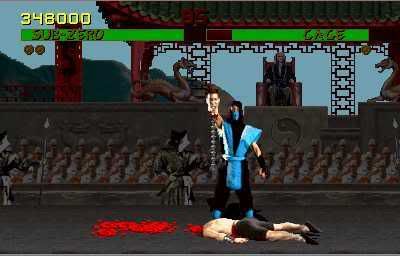 I am proposing that Richard "Dick" Butkiss be inducted into the Hall Of Fame.
Richard "Dick" Butkiss retired in the afternoon of March 16, 2008
He started his career with the Las Pinas Gym - The Big Pineapple being trained by Don, on June 7, 2007 against Willie "The Flyest Sylas for the World Super Middleweight Championship. It was a bout of Butkiss using his boxing skills and the ring against Sylas inside fighting. A hotly contested bout that saw Sylas break down Butkiss and Butkiss ended up getting knockout out by a tremendous right hand combination.Butkiss reviewed this first fight of his career and vowed he will not make the same mistakes again.
Butkiss went on to win his next 3 fights by Decision. He then stepped into the ring with future Light Heavyweight World Champion, Larry Johnson. It was a fight both men wanted to prove who was the better boxer between, the result? A razor thin majority Decision for Butkiss.
After winning his next bout, Butkiss decided to try his hand in the Cruiserweight Division.His first fight at Cruiserweight, he weighed in at an astonishing 190 pounds, the fight took place on July 15, 2007 where he fought to standstill draw. Unimpressed with his cruiserweight debut, Butkiss vowed to make a bigger impact on his next bout.
Butkiss next bout saw him take on the brother of Cruiserweight Champion, Max Kellerman, in Sam Kellerman. A boxing match to start things off during the first 3 rounds but then Butkiss switched it up and caught Kellerman completely off guard with a barrage of punches in the 4th round to drop his man. Butkiss ended up dropping Sam Kellerman a total of 3 times on his way to TKO stoppage of Sam Kellerman in the 6th round. Butkiss is started to make noise.
After his terrific victory at Cruiserweight, Butkiss decided to drop back down to Light Heavyweight. He thought he could be much more effective there. He would take on future rival and future Light Heavyweight World Champion, Jeff "The Genesis" Ghusson in a razor close matchup that saw Butkiss win a unanimous decision with the scores of 114-113 x3.
Butkiss next bout would be against Future 2-Time Super Middleweight World Champion Jean Pascal. Butkiss would use his boxing skills through the first 9 rounds of the fight but was getting tired while Pascal continued to break him down. Butkiss would then switch up his fight plan completely and go inside on Pascal where he found huge success in the 10th when he hurt his man. Then in the 11th, Butkiss his a tremendous uppercut that put Pascal down for the count. The fight was dead even going into that 11th round.
After 3 straight wins against top opposition, Butkiss found himself in another World Title match. This time against the Dominating Undefeated Light Heavyweight World Champion, Terrence "Ten Count" Tunney.
Butkiss was a huge underdog going into the bout, but he had the gameplan for victory. Both fighters used their boxing skills through the first 4 rounds where Tunney was winning easily, however in the 5th, Butkiss switched up and went inside on his man and landed a picture perfect left uppercut to drop the light heavyweight champion. When the 8th round came, Butkiss went for broke and it paid off with a perfect hook to knockout Tunney and become the World Light Heavyweight Champion. Butkiss is riding high in his career at this moment.
Now after 4 straight victories including a knockout win over dominating Light Heavyweight Champion Tunney. Butkiss found himself a prime position as the World Light Heavyweight Champion. Major paydays can start coming his way, and he got a big one....
August 19, 2007. Richard "Dick" Butkiss makes the first defense of his Light Heavyweight Title against the Undefeated #1 pound for pound fighter of the sport and current World Super Middleweight Champion, CyruS "Touch oF SleeP" ViruS. Butkiss was the fav. going into the bout as many thought Touch oF SleeP was to small to compete at 175 pounds. What would happen would be Butkiss most humiliating defeat but into retrospective, nothing to be ashamed off. Butkiss would fight TOS in a hot contest but TOS broke him down with a counter punching display for the ages, and Butkiss found himself knocked out by a huge bomb of a punch by TOS. Butkiss went to the hospital in serious need of medical attention after the bout.
Butkiss now found himself knocked out for the 2nd time in his career, in the biggest fight of his career to date. He decided to return to Super-Middleweight via weight draining and challenge another top pound for pound fighter, the Virtually Undefeated 2-Time Super Middleweight World Champion and Linear Light Heavyweight Champion, Maxy "Deep Freeze" Gawn. Butkiss went inside and out on Deep Freeze but could not find a way to defeat the super middleweight legend. Butkiss found himself in the darkest period of his career. After the riding high with 4 big victories with a knockout win to win the light heavyweight title, he found himself losing his 2 biggest fights back to back.
Butkiss would go on to knockout his next 3 tune up opponents but was still down on himself since the back to back losses to TOS and Deep Freeze. Then he got a phone call. CyruS and Touch oF SleeP were on the phone and asked Butkiss if he would like to join the 36 Chambers Of Death and be exclusively trained by the #1 pound for pound fighter of the sport, Touch oF SleeP. All the arrangements had been made with the Big Pineapple Gym, all Butkiss had to do was say yes, and he did.
Butkiss found new fire and new motivation and new skills training under Touch oF SleeP. For the first time since knockout out Tunney to become champion, Butkiss was riding high on his future prospects. TOS immediately got Butkiss to stop weight draining to 168 pounds and return to light heavyweight to what he called his true and prime weight.Butkiss would go on to knockout his next 3 opponents including a 8th round knockout win over former Light Heavyweight Champion, Timberwolf Johnson.
Butkiss then found himself in line for another World Title shot, this time against now Dominated World Light Heavyweight Jeff "The Genesis" Ghusson who would be making his 8th title defense against Butkiss. It was a match up the champion Ghusson wanted after feeling he was jobbed out in their first contest all the time ago. With Butkiss new trainer and new gym, he was better and stronger than ever. Butkiss ended up breaking down and dropping the light heavyweight Ghusson in the 12th round on route to a unanimous decision victory in a very close fight. Butkiss was champion again.Butkiss would fulfill his obligation and fight in a rematch with Ghusson. What happened next was a shutout performance and highlight Butkiss's career when he went on to win every single round against Ghusson.
Following the 2 Ghusson matches, Butkiss went on to knockout his next 4 opponents including Terrence "Ten Count" Tunney again and Former Light Heavyweight World Champion, Bobby "Tick Tick" Boome. With the Light Heavyweight division completely dry with top contenders to his title and the Super Middleweight division like a barren desert, Butkiss went on to a big promotion scandel drawn up by his former trainer Touch oF SleeP. TOS suggested that Butkiss is now ready to take on the #1 pound for pound fighter of the sport, Deep Freeze again but TOS wanted Butkiss to entice Deep Freeze to 175 to unify the light heavyweight titles once and for all. Butkiss agreed and went on to say outlandish things to the press which even included a trip to Deep Freeze's home country and berating the Super Middleweight Champion in his own home land. Angered by what happened, Deep Freeze accepted Butkiss's challenge to crown the first ever Undisputed Light Heavyweight Champion Of The World.
December 2, 2007. The biggest match of his career. Richard "Dick" Butkiss walked into the arena Light Heavyweight Champion and looked to make history. In the back of his mind, Butkiss was remembering his terrible performances against Touch oF SleeP and Deep Freeze in their first fight. But a phone call from former training Touch oF SleeP put to him ease. Butkiss was prime and ready to make history. What happended next was a routine Deep Freeze bout. Butkiss was giving it inside and crazy all night long, just banking on, praying, looking for that one shot to put Deep Freeze down and out. A gameplan many shouldn't try to bank on if you're trying to make history, but Butkiss was confident he could nail it. After completely shutout in the scorecards through 8th round, lightning from the thundergod himself struck down and Butkiss landed the knockout shot heard round the world in the 9th round with the most perfect uppercut in the history of the sport. Butkiss has become the Undisputed Light Heavyweight Champion Of The World, Butkiss has won the biggest fight of his career. Butkiss is now the #1 Pound For Pound Fighter in the World. It can't get no higher for Richard "Dick" Butkiss.
Following his knockout victory. Butkiss went on a spending spree like no other. He began partying far to much and his ego began exploding to tremendous levels that even Touch oF SleeP would not make contact with him. Butkiss also, lost his fire for the fight game completely which led him into hiatus. He refuse to fight anyone as he deemed them all unworthy of his time. About a month later an oppurtunity presented itself. Super Fight Weekend II was being established and Butkiss who had not fought in nearly a month wanted to take part in it. He found the biggest fight he could make for the biggest money. Harold "Harry" Angus for the Undisputed Cruiserweight Championship Of The World.
January 6, 2008. The press conferences leading up the fight was some of the most dramatic things to ever happen in the sport. Butkiss knocked out Angus's best friend and slapped around Angus's little brother. In retalitation, Angus's entourage fired shots off to persumably kill Butkiss. Angus's gym mates Dipsy "Lipstick" Gawn and Lanky Gawn threw the 36 Chambers Of Death lawyer, Sonny Cochran off the stage head first into to a pregnant reporter! The reporter lost her baby who was determined to be Butkiss's half sister! The Gawns were later seen destroying Butkiss's limo. Lanky Gawn was also arrested for destroying on of Butkiss's bodyguards in a fist fight. The momentum, controversy going into the Cruiserweight Title fight couldn't be higher. What happened next was deemed as the "most boring super fight of all time." Butkiss after a long lay off was tentative. And Angus seemingly did not want to mix it up with Butkiss and was content to just box his way to a decision. Butkiss lost this fight by Unanimous Decision via scores of 119-112, 117-114, 118-113 with several 10-10 rounds as the fight was very difficult to score.
Following the fight, Butkiss refused to part of the most boring super fight ever, so he enforced a rematch clause he put in his contract. He was determined to wipe the memory of the first fight away.
January 13, 2008. Angus-Butkiss II. Butkiss immediately opened up but was rocked in the first round to the much bigger man. As the fight progressed, it was clear that Butkiss was actually trying to knockOUT the undisputed cruiserweight champion. At 178 lbs, Butkiss thought of such an achievement should have been thrown out the window, but here he was trying. In the 6th, Butkiss was rocked again. Going into the last round, Angus was up 106-103, Butkiss needed a knockout to win. Butkiss agreed with his corner and went out to try and knock his man out. Could Butkiss find lightning again? It was almost to be, as Butkiss landed a wild uppercut to Angus's head and actually had the Undisputed Cruiserweight champion out of his feet! Angus recovered and landed a tremendous bomb of a left hand to knockout Butkiss who was far to reckless and open going for the big knockout in the 12th and final round. After the bout, Butkiss was proud of his performance and said "now hopefully when you think of Angus-Butkiss you think of the second fight." Many inside boxing experts say that even though Richard Butkiss was a knockout losing end of this fight, it was the finest performance of his career.
Following his back to back losses at Cruiserweight. Butkiss found himself looking back towards the Light Heavyweight Division. There was a new Light Heavyweight Champion there by the name of Roy Jones Jr. A Loud mouth to say the least. Roy called himself the Light Heavyweight Champion while Butkiss paraded around with 2 Light Heavyweight Titles proclaiming himself the real light heavyweight Champion. The fight was signed.
January 20, 2008. The Undisputed Light Heavyweight Championship Match. Butkiss thought of Roy as nothing more than an average fighter, but Butkiss was caught sleeping. Even though Butkiss had Roy Jones nearly knockout on his feet in the last round, even though ringside observers had the fight a draw. Butkiss found himself losing his claim the light heavyweight championships and lost a razor thin Majority Decision via scores of 114-114, 115-114 x2. Butkiss was pissed.
Following the loss to Roy Jones. Butkiss who hasn't had any fire to him since knocking out Deep Freeze and having the motivation to try to erase the memory of the first Angus-Butkiss fight found himself training harder than ever to defeat Roy Jones Jr. and reclaim the Undisputed Titles.
January 27, 2008. Jones Jr. - Butkiss II. Butkiss new training paid off as he beat on Roy Jones for 12 rounds and wound up with a wide Unanimous decision victory with scores of 117-113, 117-112, 118-111. Butkiss is Undisputed Champion again.
Following his revenge victory over Roy Jones. Butkiss went through 2 routine knockout title defenses in rematches against Bobby "Tick Tick" Boome and Terrence "Ten Count" Tunney. Butkiss who was looking for a way out of the sport on a high note since he screwed that up by coming back after knockout Deep Freeze, found his way out. Undefeated #1 Contender Allan Green.
Butkiss did not think much of Allan Green, he was a young kid with a perfect record, just a good note for Butkiss to leave out on. What happened next was unexpected to Butkiss as he found himself completely broken down by the inside fighting style of Green and when Butkiss decided to go inside himself in the 10th round, he found out who had the bigger punch and Green knocked Butkiss cleanly out in the 10th round. Butkiss had lost his titles again in a fashion he did not expect.
Following his knockout loss. Butkiss was visited by his former trainer Touch oF SleeP who ended up bitch slapping Butkiss infront of his own wife and telling him to go train for the rematch. Butkiss did as told and flew back to the 36 Chambers to train for the Green rematch.
February 24, 2008. Green-Butkiss II. Undisputed Championship. Butkiss dealt with Green much better the second time around, relying on his boxing skills. But Butkiss came up short in the close heated contest. Butkiss wound up losing a close unanimous decision via scores of 117-114, 115-114 x2. with many 10-10 rounds. Although Butkiss had lost the fight, he was finally humble in his post fight interview. The mark of a man who is tired of fighting. He gave Green his props and said "I had layed down a blueprint to beat Allan Green, there only needs to be a fighter to come along and perfect it."
Butkiss flew back home and went into hiatus before calling in his retirement on March 16, 2008.
Butkiss finished off his career with record of (25-8-1 16KOs) with 3 reigns as Light Heavyweight Champion Of The World which including 2 reigns as Undisputed Light Heavyweight Champion Of The World.
He took on 8 Undefeated Fighters (Including Debuting Fighters)
He took on 12 World Champions (past/present/future)
He was recognized at one time as the #1 Pound For Pound Fighter Of the Sport.
He Won World Light Heavyweight Championship on August 12, 2007 via KO 8
He Won World Light Heavyweight Championship for the second time on October 21, 2008 via UD 12
He Unified The World Light Heavyweight Title with the Lineal Light Heavyweight Title to become Undisputed Champion on December 2, 2007 via KO 9
He Won Undisputed World Light Heavyweight Championships for the second and final time (3rd Light Heavyweight Title reign) on January 27, 2008 via UD 12
It's time to vote on Richard "Dick" Butkiss for the Hall Of Fame!