Okay, so yall asked for it...here it goes!...the official Cotto/Margarito sig bet thread. It doesn't matter how your chosen fighter wins as long as he wins...Im sure that will save some asses if/when it gets down to the wire, lol. As history shows me, the winner gets
TOTAL CONTROL
of the loser's Signature for
1
month. So yeah, bet carefully
(PLEASE READ CAREFULLY)
For example, if I bet on Cotto and he won, then the person that I bet against would have a pic/gif on their sig for a month, and it would probably be a pic of something in this neighborhood...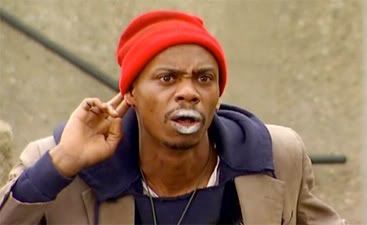 ...or a bit more embarrassing
I already have a few takers as far as their picks for the fight, so you can call out whoever you want to bet against. Thanks to
JONdaCON817
for the Cotto/Margarito II thread, here are a list of the current takers:
My ass (Cshel86) - The East LA Toilet Floater/Home Depot Hurricane (Margarito)
Gravytrain - Cotto
Checkleft - Margarito
PColeman28 - Cotto
Method - Margarito
BoxingStill#1 - Margarito
Streetlion1 - Cotto
BGv2.0 - Cotto
Big Slim Sweet - Cotto
King Eugene - Cotto
Kyle The Spinks Fan - Margarito
The Fonz - Cotto
Wolterb - Margarito
XXXXX- Cotto
MrGrover - Margarito
Lil-Lightsout - Cotto
BoxingEinstein - Cotto
Jack1000 - Cotto
EAlbian - Margarito
Mean Mister Mustard - ???
Caneman - ???
JONdaCON817 - Cotto
Plah - Cotto*All other takers, please let your picks be known....
PLEASE, and I say PLEASE, do not directly reply to this initial post, use the "add reply" button...I would hate to slow down the bandwith of the site.
As we all see, the roster is pretty deep, so let's not fuck this up with inactivity...especially during the build-up and the official thread that Jack posts on fight night. I want to see spirits being broken between rounds and some "in your face" bragging to make it all worth it!
Call out your FH opponent and post the pic or gif, if that person accepts the challenge, then I will update this thread with the ALL of the challenges, a few days before the fight. Please be sure that the pic or gif isn't too big, if so, then please resize it to a reasonable size or let me know. We can have fun with this, but as we all know, rules are rules, so here they are...
1. Losers' Signatures/Avatars should not be racist, threatening, discriminating, or obscene to the community.

2. Staff reserves the right to edit any Signature/Avatar that is racist, discriminating, threatening, or promotes hate-speech.

3. Cshel's rule: If you lose a sig bet, then you MUST post for at least 21 out of 30/31 days so everybody can see your "new sig"
Dont be a sore ass loser when losing a bet, then disappear for 30/31 days! Not cool...