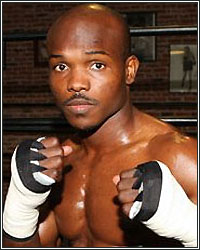 "He didn't want any part of me. Marquez is an easier fight. He knows that a fight with me and two good legs is going to be hell," stated a heated WBO welterweight champion Timothy Bradley when he received word that 8-division world champion Manny Pacquiao had selected Juan Manuel Marquez for his December 8th return to the ring. Although it's probably been the worst kept secret in boxing, Bradley seemed shocked that Pacquiao would choose a more lucrative fourth bout with Marquez as opposed to avenging his controversial loss.

"I can't believe it. Any champion who lost his belt, you would want to redeem yourself," Bradley continued in a recent interview with Leighton Ginn of The Desert Sun. "What the public needs to know is Pacquiao, their No. 1 dude, doesn't care about his loss." That being said, perhaps what Bradley needs to know is that his own promoter, Bob Arum, who promotes both fighters, actually preferred and was pushing for Pacquiao to face Marquez.

That fact seems to be lost on Bradley, however, as he directs his anger towards Pacquiao. "You need to redeem yourself because Tim Bradley beat you. You need to come back and redeem that loss," Bradley continued. "In my eyes, chicken (expletive), chicken, chicken, chicken. I'm too much for these boys, man."
[ Follow Ben Thompson on Twitter @fighthype ]