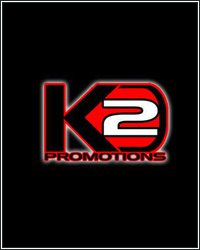 Now it's official! The young Russian heavyweight prospect Wladimir Tereshkin (14-0-1,7) has signed the contract with Klitschko brothers' K2 Promotions, Ukraine.

He is 198 cm (6'6'') tall, his weight is about 240 lbs. He feels comfortably in both orthodox and southpaw stances.

"Wladimir Tereshkin is the future World heavyweight champion. Being only 24 he has 14 victories with 7 kos and one draw in 15 bouts. Our plan is very simple – we tune him up after a long break and proceed with facing the best heavyweights in the world. I anticipate that within the next couple of years Wladimir will get his chance to fight for the world title" – said K2 General Manager Alexander A. Krassyuk.

In 2007 Wladimir signed with Universum Box Promotions. His pro debut happened in the Luan Krasniqi vs Tony Thompson undercard when the 19-year old boxer knocked out his opponent in the first round. He won 7 more bouts within next 10 months. This series of victories was broken in April 2008 when judges scored the draw with the Turkish Adnan Serin.

He won two more bouts with Universum and afterwards being already the free agent he had two more successful fights in Finland and Russia. Then he left for Los Angeles where he trained at Freddie Roach's Wild Card Gym. On April 4th 2010 in Las Vegas he gained a convincing unanimous decision over the American Joseph Rabotte. In January 2012 he came back to the ring winning the Russian giant Eugeniy Orlov despite the long break in fighting practice and considerable weight difference (Orlov was 6'9", 330 lbs).

In July 2012 Wladimir Tereshkin was invited to WBO, WBA, IBF and IBO heavyweight Champion Wladimir Klitschko's training camp as the southpaw sparring partner (Klitschko was getting prepared for Tony Thompson). He impressed Klitschko with his skills and again was invited to the camp this fall, then Tereshkin helped Wladimir (as the orthodox) to prepare for Wach.

"Wladimir is a very gifted sportsman he is one of my best sparring partners. He has a very precious talent – he fights both in Orthodox and Southpaw stances. I truly consider him to be one of the biggest Russian heavyweight prospects" – noted Wladimir Klitschko.

"If you want to be the best – work with the bests! I kept this idea in mind when taking the decision about my professional career. While working with Klitschko I made sure that talent is 1 per cent of inspiration and 99 of perspiration. I was inspired by Klitschko brothers and now ready to work hard to overcome all the obstacles on my way to the World Championship. I want my homeland (Republic of Mordovia in Russian Federation) to be proud of me!" – said Wladimir Tereshkin.