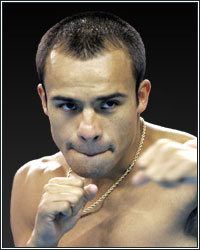 After a shocking 6th round dismantling of Filipino pound-for-pound superstar Manny Pacquiao, Mexican legend Juan Manuel Marquez (55-6-1 40 KO's) contemplated retirement. He felt he had completed all he had hoped to in his prolonged 62-fight career, and he stands by that saying he knows at age 39, going on 40 in August, his career is coming to a close. But in recent statements to the local Mexican media, he has confirmed that, at least for now, he will fight on.

It is likely he will schedule an April tune-up bout which could potentially lead to a fifth collision against Manny "Pacman" Pacquiao (54-5-2 38 KO's) in the fall. Possible opponents include promotional stablemate Jessie Vargas and heavy-handed Ukrainian contender Vyacheslav Senchenko. The venue and exact date is uncertain. If it is held in the United States, it is more certain to say it could co-headline a Pacquiao Pay-Per-View event, but another proposed scenario is both fighters making homecomings to their respective nations of the Philippines and Mexico.

Marquez was Top Rank's 2012 Fighter of the Year winner. Though beating Sergiy Fedchenko in a boring decision last April was far from applaudable, his headturning overhand right that put Manny Pacquiao on the floor out cold left critics silenced. Can the champ have that good of a 2013?

Keep it locked on Fighthype for regular updates and official announcements.