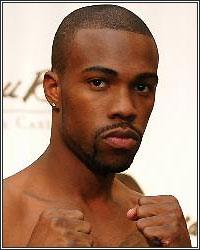 We continue our contentious "Sink or Swim" series here with the "The Swimmers", prospects that FightHype correspondent Corey Quincy expects to vanquish their 2013 competition and continue their rise to the top in the Sweet Science. Also check out part one, "The Sinkers", HERE.

Gary Russell Jr. (21-0-0 13 KO's) - A clear choice indeed. Russell Jr. has blistering hand speed combined with world-class reflexes and power. You have a legitimate argument that this man is the best American boxing prospect and a surefire future featherweight champion. Whether he is given an elite level challenge or spoon fed journeyman in 2013, we expect him to retain his "0".

Carl Frampton (15-0-0 10 KO's) - This stocky little Irishman fights like his nickname, "The Jackal". His vicious style is glided into tactically, and seeing how he has such heavy hands, that is very impressive. A tame beast he has proven to be, and that will take him far, including a victory over Spaniard Kiko Martinez in their upcoming clash.

Demetrius Andrade (18-0-0 13 KO's) - Southpaw Demetrius Andrade's sharp precision and heavy left hand will prepare him for what I expect to be stardom over the next couple of years.

David Price (15-0-0 13 KO's) - This 6'8" inch powerhouse is literally frightening, obliterating all of the top regional British Heavyweights that have dared to meet him for a match. He faces American fringe contender Tony Thompson in February and I, for one, am assured he will continue to prosper...and it won't be pretty.

Keith Thurman (19-0-0 18 KO's) - Due to his rising fame on an international scale, this Light Middleweight killing machine isn't going anywhere soon. After a flattening of Puerto Rican contender Carlos Quintana, the fight fans have a light taste of what is to come from the talented Thurman.

Jack Culcay (14-0-0 10 KO's) - A real slickster fighting out of Germany with Team Sauerland promotions, but born in Ecuador, Jack Culcay is a really talented fighter to look out for in 2013. And knowing Sauerland promotions, he will be in for some tests this year.

Trevor Mccumby (9-0-0 8 KO's) - Possessing a staggering right hand and the power of a young Kelly Pavlik, "T'Rev" is expected to make an even bigger breakout in 2013. Planning another active year, as with 2012 in which he stepped into the squared circle 6 times, he should be forced to overcome adversity, which I expect he will succeed.

Rakhim Chakhkiev (16-0-0 12 KO's) - In a respectable, but weak division, Chakhkiev looks to be a future star. He may not look too pretty, but he has a highly sharp skillset with A-level fundamentals. He may not always score knockouts, but he has proven to be more than capable. Hopefully he has a busy 2013.

Jermell (19-0-0 9 KO's) and Jermall Charlo (10-0-0 6 KO's) - Two identical twins pose as a well-skilled duo with much potential in the sport of boxing. Jermell had a stiff test in fringe contender Harry Joe Yorgey that he recently got past with ease on Showtime. Jermall is still building himself up as a fighter. Either way, we should be hearing a bit about them in the coming years.

Honorable mentions: Scott Quigg, Julian Williams, Luca Giacon, Angelo Santana, Ronny Rios, Bryant Jennings.