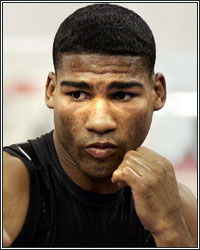 According to a report in the Miami New Times News, undefeated super featherweight Yuriorkis Gamboa has been linked to Miami entrepreneur Anthony Bosch, a man currently being investigated by both federal and state law enforcement to determine his role, if any, in distributing performance-enhancing drugs. Allegedly, Bosch served as a nutritional adviser to a number of professional athletes, including Gamboa, Alex Rodriguez, Melky Cabrera and Nelson Cruz, to name a few, and provided performance-enhancing drugs, such as HGH and anabolic steroids, through his company Biogenesis.

Records that were being kept in a notebook by Bosch were turned into authorities by a former employee who worked at Biogenesis prior to it closing last month. Evidently, the notebook is so detailed that there is little doubt that the company's main purpose was the distribution of performance-enhancing drugs. In fact, in it, Bosch is said to have outlined an extensive program he was shipping to Gamboa that included a six-day-a-week HGH regime, IGF-1, and a cream with 20 percent testosterone.

Furthermore, there's even a note about Gamboa's proposed bout with former lightweight champion Brandon Rios, which was scheduled to take place back in April of 2012 before it was ultimately canceled after Gamboa pulled out of the bout. "Start clean-up Dec. 1," Bosch wrote, which likely would have given Gamboa plenty of time to pass any doping tests conducted by most state commissions prior to and after the fight.
[ Follow Ben Thompson on Twitter @fighthype ]