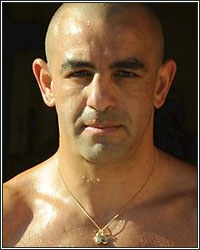 According to German newspapers, 39-years-old Australian middleweight contender Sam Soliman tested positive for a yet to be determined designer drug following his fight with former middleweight champion Felix Sturm. The news has been confirmed by Thomas Pütz, the president of the Bund Deutscher Berufsboxer (BDB), the German boxing association.

"I received a letter from NADA today with the news that Soliman's A sample was tested positive," said Pütz in an official statement. "They found a designer drug in the urine sample that was taken after the fight with Felix Sturm on February 1st. I'm shocked and already informed the governing bodies."

Soliman defeated Sturm by a controversial unanimous decision on February 1st in Dusseldorf, Germany. The fight was an IBF middleweight title eliminator, with the winner to face current IBF champ Daniel Geale. Sturm's manager, Roland Bebak, commented, "We hope for justice and a new chance for Felix."

Sam Soliman and his team can now opt to open the B sample, which could be tested as soon as next week. If the sample is positive as well, the Sturm-Soliman fight could be declared a no contest. That would result in Soliman losing his mandatory spot for the IBF crown and possibly a new elimination bout featuring Sturm.

More details to come.