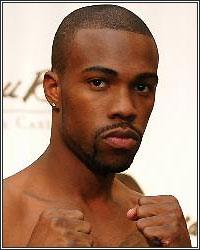 "Man, we gonna go again on August 9th just to test it and see how the hand feels and God willing we get through it with no mishaps," stated undefeated featherweight contender Gary Russell Jr., who is looking forward to returning to the ring after a longer than expected hiatus due to injury. Russell Jr. suffered a hairline fracture in his left hand during his last bout, a 10-round unanimous decision victory over Vyacheslav Gusev back in March. Originally, Russell Jr. was targeting a June return after expecting to be out 6-8 weeks, however, after still experiencing pain, he was forced to continue rehabbing longer than he had planned.

"After the hand injury, I couldn't jog or do anything that vibrated the hand or shook my hand. I was feeling it all and it was hurting it. I couldn't do too much of nothing, man. I was in so much pain. We had 8 weeks rehab and it was still hurting a little bit, so we had to go back and do a little more rehab and finally we turned the corner," Russell Jr. would tell FightHype's own Percy Crawford during a recent conversation. "We getting the extra work in. We training on Saturdays and I go in and get it in early on Saturdays so I can come home and spend time with the fam. But as of now, man, we feel good and feel confident that the hand will hold up."

BE SURE TO CHECK BACK SOON FOR THE FULL INTERVIEW WITH GARY RUSSELL JR.
[ Follow Ben Thompson on Twitter @fighthype ]