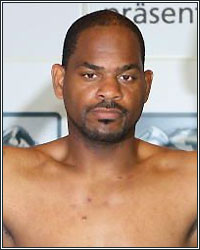 Tony "The Tiger" Thompson (38-3, 26KO's) fresh off his thrilling fifth round TKO victory over David Price (15-2, 13KO's) is now looking to move forward with his career with a renewed sense of vigor. The heavyweight southpaw is now a free agent without a promoter and entertaining all serious offers at this time. Thompson has also turned the reigns of management over to his wife Sydnee Thompson, who will now serve as the fighter's full time manager/adviser.

"I wanted to take this opportunity to let people know that I am ready, available and willing to listen to all serious offers at this time," said Thompson. "Beating Price in his own hometown twice decisively in a span of 6 months should show the world that at 41 I still have a lot left in my tank."

After a loss to Wladimir Klitschko in 2012 and two back to back wins over Price in 2013, Thompson thought that the time was right to make a change in his career by adding his wife as manager/adviser.

"My wife has always played a prominent role in the shaping of my career. She has been a part of every business decision I've made when it come to my boxing career," said Thompson. "So now instead of doing it from behind the scenes she is going to be out front earning her part of the money. She's not only my boss at home but now she is my boss at work."