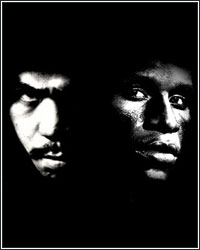 It's Monday. Welcome back for another edition of Observe and Fight, The Boxing Observer's compilation of observations and random thoughts from the week that was in boxing. Get caught up on some of the most recent events you may have missed out on, including the triumphant return of Manny Pacquiao, Carl Froch's luckiest win, an update on Magomed Abdusalamov, a preview of this week's fights, and much more. Without further ado, check out the latest observations from the Boxing Observer, David Kassel.

Let's stop talking about Floyd Mayweather vs. Manny Pacquiao because it's not happening. I'm not going to get into a lot of detail until later in Observe and Fight (check the email of the week at the bottom), but don't expect to see the super-fight until at least 2015. Manny Pacquiao is under contract with Top Rank until the end of 2014. Argument over.

As far as Pacquiao's performance, he did what he was supposed to do. I thought Pacquiao looked fresh and rejuvenated against Brandon Rios on Saturday night (or early Sunday morning depending on the region of the world you were watching from), but he was not spectacular. He peppered Rios' face all night (or morning) long, but Rios was never in any serious trouble. I'm not saying Pacquiao should be knocking welterweights out because the fact is that he is a blown-up featherweight, and Rios is one of the toughest SOB's in boxing, but Rios is just over a year removed from fighting at lightweight. This was his first fight at 147, and he was never in any trouble. I thought Rios would put up more of a challenge, and for that, I give Pacquiao 100% credit for his performance. Looking back though, Pacquiao just fought a guy who was outboxed by Mike Alvarado. The same Mike Alvarado who tried to box against banger Ruslan Provodnikov. I won't truly believe Pacquiao is "back" until I see him avenge his defeat (loosely stated) to Timothy Bradley or go through with a 5th fight with Juan Manuel Marquez.

No question about it, Brandon Rios will be back on a TV screen near you very soon. Rios is what he is. He is an entertaining fighter with a lot of personality and charisma. I actually believe he'll be back on an HBO Boxing After Dark card in early 2014. I wouldn't be surprised to see him face Jessie Vargas. Vargas, the undefeated welterweight who left Mayweather Promotions for greener pastures with Top Rank, has been itching for an opportunity on the big stage and feels unappreciated by his promoter. Top Rank should look at this as a win-win situation. If Rios wins, he'll be back into the big fight picture soon (possibly against Provodnikov). If Vargas upsets Rios, Vargas will immediately vault himself into the Timothy Bradley/Manny Pacquiao/Juan Manuel Marquez sweepstakes. Vargas has been asking for a big fight. I think it's time Top Rank sees what he is made of.

Carl Froch got a straight-up gift on Saturday night because he should no longer be a super middleweight champion. Forget about what the scorecards read after the referee, Howard Foster, stopped the fight prematurely. George Groves was absolutely schooling Carl Froch. I wrote last week that I thought Froch would win, but at some point, he would have to get old. Well, we saw Carl Froch look every bit of 36 years old on Saturday, and George Groves was on the receiving end of a raw deal. I don't blame Foster for stopping the fight because he did have a split-second decision to make, but Groves was not in any more trouble than Froch was on at least 3 separate occasions during the fight. I'm extremely glad Froch was the one who suggested, in front of the entire booing audience, for promoter Eddie Hearn to make the rematch; however, I am a bit disgruntled by some of the comments from Froch after the fight. Froch's comment, "I beat George Groves up in round nine and the referee jumped in and saved his career" is a complete joke. Yes, Groves was hurt, but he had fully recovered from the shot he took by the time the referee jumped in and called a halt to the fight. If a rematch is made (and it should be because Groves deserves a fair shake), I would bet big on George Groves because he possessed the speed that Froch cannot deal with. I don't care what type of adjustments Froch can make, if Groves comes into the rematch with the same game plan, he will coast to victory. Speed kills my friends. If you don't believe me, just read Brandon Rios' comments after his fight with Pacquiao on Saturday night.

Evgeny Gradovich is looking better and better as a young champion. I thought his fight with Billy Dib would be just as competitive as their first meeting (a Fight of the Year candidate in my eyes), but Gradovich completely outclassed the former champion. I know this may be a stretch, but I would personally love to see Gradovich take on Nonito Donaire for a featherweight title belt. Only one small problem...they are both trained by Robert Garcia.

I completely underestimated Yoan Pablo Hernandez. My upset special of last week was predicting Alexander Alekseev to upset Hernandez, in Germany, for the cruiserweight title, but Hernandez schooled his opponent en route to a 10th-round knockout victory. If Marco Huck gets by Firat Aslan in January, expect a cruiserweight unification showdown between Hernandez and Huck in Germany. That fight would determine the #1 cruiserweight in the world. HBO or Showtime might even invest some money in that one.

Is Andy Ruiz the next coming of Chris Arreola? Ruiz certainly has unquestioned power, but there is no question that he doesn't train as hard as he needs to. It's hard to imagine a heavyweight champion looking as out of shape as Ruiz. He looks closer to Butterbean than he does to Klitschko. I'm not knocking his power or skills, but his round shape does not generally translate into world titles.

As for Tor Hamer, Lou DiBella was absolutely correct to go off on Hamer for quitting on his stool. Dibella took to social media to show his displeasure for his fighter. He immediately apologized to the fans and released Hamer from his contract. Damn! That's immediate action if I have ever seen it.

Remember last year when we were talking about Zou Shiming fighting for a world title in 2014? That plan seems to be on hold for awhile. Bottom line, he's not ready.

The future looks extremely bright for Puerto Rican lightweight Felix Verdejo. I'll be very interested to see his development in 2014. I wouldn't mind eventually seeing him in a showdown with Terence Crawford, but we're at least a year and a half away from that.

Things are not looking good for Magomed Abdusalamov. Late last week, Abdusalamov was finally taken off life support and brought out of his medically-induced coma in what looked to be a wonderful sign toward recovery. Then, less than a day later, his fever spiked and he was placed back on life support and into a coma. Things are looking grim, and I just ask that everyone pray (whether you are religious or not) for Abdusalamov and his family.

I finally got the chance to watch Mike Tyson's "Undisputed Truth" one man show. I have to say, WOW! Prior obligations kept me from making it to the show when he came through the city in which I currently reside, Indianapolis. I really wish I would have dropped what I was doing before because this show was unbelievable! I cannot believe one man would put his entire life out there for the entire public to see. I know Tyson has had his problems, and he may never live a normal life, but you have to give credit where credit is due. Tyson is trying to straighten it out. He may never get there, but at least he's trying.

We have a heavy dose of boxing this entire week! It all starts on Tuesday night with the return of former champion Antonio Tarver on Fox Sports 1. On Wednesday, Shane Mosley returns to action to take on Anthony Mundine in Australia. On Saturday night, from Quebec City in Canada, light heavyweight champion Adonis Stevenson returns in a showcase fight against Tony Bellew, while hard-punching light heavyweight titlist Sergey Kovalev opens up the action on HBO. This card is no doubt coming together in hopes of setting up a showdown between Stevenson and Kovalev in early 2014, but I wouldn't be surprised if Stevenson calls out Andre Ward.

Each week, I feature an email from a fan on Observe and Fight. This week's email comes to us from Louis T. about Manny Pacquiao's big victory over Brandon Rios and the possibility of a fight between Pacquiao and Floyd Mayweather...

"I have read many articles about Manny's victory and his come back. I was a bit surprised that many journalists didn't give more important credit to Manny's performance saying the Pacman is not the same although he did great. Ok, well he just won all the rounds and he is coming back from a devastating knock out. His speed and accuracy are still and clearly there. His strategy was obvious, he didn't reiterate the same mistakes he did in the last Marquez fight being smarter, taking his time, and outboxing Rios from beginning to end. Besides, after a scary knock out like the one he experienced, fighting an inexhaustible forthcoming puncher like Rios is pretty brave. I think Manny is getting better and better, just like Mayweather. Yes, they are a bit less impetuous than before, but they fight smarter and they just outclass everybody with their respective style. Now I have a question for you. With the knowledge you have about the boxing business, how technically a deal between Hbo and Showtime, Top Rank and Golden Boy/Mayweather Promotions, would be possible in order to make the mega fight everybody wants to see, obviously, considering that Floyd and Manny would beat their next opponent in great fashion again? You've kept saying this fight is almost impossible to make and your arguments are fair. But which compromises between two tv channels and two promotions would be possible? I would like to have an idea about that, because yes, today, it looks impossible in this configuation. But on the other hand, both promotions and tv channels know that if this fight would happen, it would break the recordof the Mayweather/Canelo fight in terms of money, clearly."

As far as Pacquiao being back to where he was 4 years ago, I agree with others that he is not back yet. I was VERY impressed with his performance, but if he were to fight Floyd, it would still not end well for Pacquiao. Rios is a one-dimensional fighter who only goes one way...straight forward. He was hand-picked for Pacquiao and it showed. I actually thought Rios would put up more of a fight, and for that, I give Pacquiao 100% credit for sticking to his game plan and completely dominating. As far as the networks go, don't believe anything Bob Arum says. If he says Pacquiao is coming back on April 12th, we already know it's probably going to be against Bradley in a rematch. Mayweather is already scheduled to fight on May 3rd. I'm sure HBO and Showtime would both LOVE to make Mayweather vs. Pacquiao, but when the networks have to split the profits, it wouldn't be worth their while.

That's all I've got for this week. Email any questions or comments to dkassel@fighthype.com and I will answer them throughout the week. Your email may be featured in the next "Observe and Fight." Follow me on Twitter @BoxingObserver, and be sure to "Like" The Boxing Observer on Facebook.
[ Follow David Kassel on Twitter @BoxingObserver ]