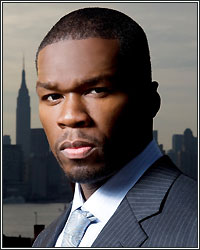 "Mikey Garcia don't want no parts of GAMBOA," stated promoter Curtis "50 Cent" Jackson, who recently took to his Twitter account to fire shots at newly-crowned WBO super featherweight champion Mikey Garcia. Evidently, Jackson is unimpressed with the fact that Garcia will likely make his first title defense against once-beaten two-time title challenger Juan Carlos Burgos on a potential January 25 doubleheader at Madison Square Garden.

"Don't call us out then get scared," he continued, making note of the fact that it was Garcia himself who expressed interest in facing Jackson's fighter, undefeated WBA lightweight champion Yuriorkis Gamboa, immediately following his title-winning performance last month. During his post-fight interview, Garcia would tell HBO commentator Max Kellerman, "I'm willing to go up and meet him [Gamboa] at 135 if he doesn't want to come down. I think it would be a great fight. People would want to see it. Why not? Let's do it."

Why not is exactly what Jackson is wondering. It's unclear if Garcia turned down an offer to face Gamboa, but judging from his comments, that appears to be the case. Check out Jackson's full tweets below, including an images he posted of Garcia.


Mikey Garcia don't want no parts of GAMBOA got TOP RANK looking crazy. #smsaudio http://t.co/0ql67VG2az

— 50cent (@50cent) December 3, 2013
Mikey Garcia don't want no parts of GAMBOA got TOP RANK looking crazy. #smsaudio http://t.co/0ql67VG2az

— 50cent (@50cent) December 3, 2013
Take a look at these ass holes talking crazy. GAMBOA WILL KILL MIKEY GARCIA. http://t.co/C0W5H8Wnwm

— 50cent (@50cent) December 3, 2013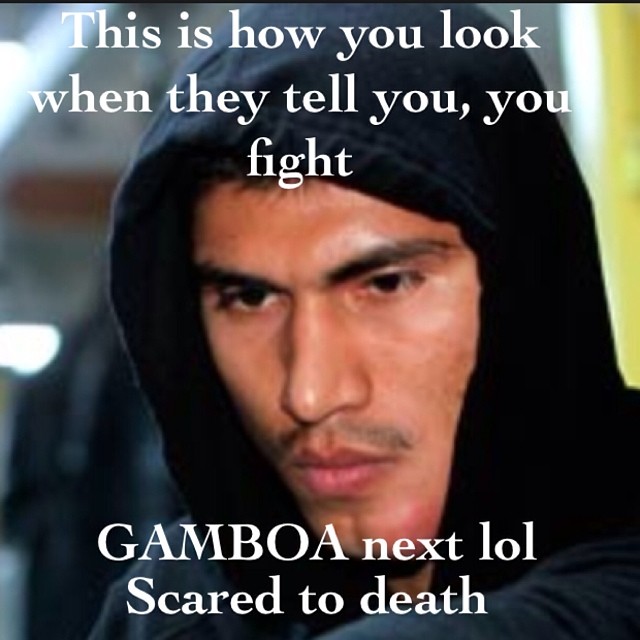 [ Follow Ben Thompson on Twitter @fighthype ]