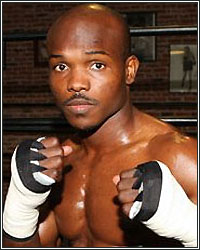 The rematch is on! All systems are go for Pacquiao vs. Bradley II after the undefeated WBO welterweight champion agreed to terms for a contract extension with Top Rank. Earlier this week, Pacquiao first revealed that he had agreed to terms for the April 12 showdown, but the fight appeared to be in jeopardy when Bradley balked at signing a new multi-fight contract with his promoter.

The two sides were said to be at a disagreement regarding the minimum guarantee on Bradley's future fights. With only one fight left on his current contract, there's no way Top Rank was going to let Bradley fight their cash cow without having him re-signed. We're told that when news broke late yesterday that the fight was in jeopardy due to the contract extension, it didn't take long for Bradley's terms to be satisfied.

Pacquiao will reportedly make $20 million while Bradley is getting $6 million for the bout. Plans are already set for the press tour, which will kick-off on February 4 in Los Angeles before making it's way to New York on February 6.
[ Follow Ben Thompson on Twitter @fighthype ]