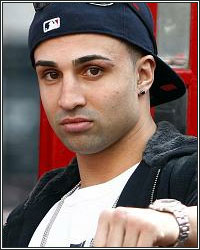 "Disarming a guy is so underrated, bro. Knowing how to disarm a guy is so underrated. That's what Mayweather does best; he disarms everyone," stated former welterweight and jr. welterweight champion Paulie Malignaggi, who shared his thoughts on undefeated pound-for-pound king Floyd "Money" Mayweather during a recent conversation with FightHype.com. According to Malignaggi, Mayweather's greatest strength is his ability to "disarm" opponents, taking away their greatest strength. Check out what else he had to say!

PAULIE MALIGNAGGI ON FLOYD MAYWEATHER'S GREATEST STRENGTH:

Disarming a guy is so underrated, bro. Knowing how to disarm a guy is so underrated. That's what Mayweather does best; he disarms everyone. Really, critics in boxing, you know what the problem is? They judge too much on what a fighter can do; the explosiveness of his offense. Too much is judged on that. They look at the heavyweights of the 90's or the heavyweights of the 70's; "Look at the way they fought. Aw, man, the heavyweights of the 30's, those guys used to hit each other. Those guys would've killed these guys today." I brought the heavyweights up because Wladimir Klitschko does it at heavyweight, in a different fashion obviously than Floyd, but his jab disarms everybody. He disarms you. So no matter how exciting it is; look at Canelo for example. Look at all the explosive firepower he landed on Angulo. Punches from all angles; it was a beautiful performance. I mean, he looked great. He didn't look nothing like that against Floyd. Why? Because dude disarmed him. Floyd Mayweather disarmed him, so it doesn't look as explosive as when you're beating the shit out of somebody.

To disarm somebody, it's so deep that people don't even get it. People don't even understand it. I mean, to disarm somebody is more difficult to do though, especially when they have all that offensive firepower. You disarm them; you take the bullets out of all their guns, they got nothing left, bro. They're shooting blanks, you know what I mean. That's what Canelo was doing against Floyd, but then suddenly he looks like an offensive machine against Angulo. Had he never fought Floyd and he came off that performance against Angulo, people would be like, "Aw man, this guy might be too strong for Floyd." You'd be hearing all of it, but because it's already happened, you know, it just gets forgotten about. He's already disarmed the guy, you know. Disarming a guy is actually the biggest key because if you can disarm a guy and then put in your own offense, yeah, it may not look explosive, it may not look as exciting to people, but these ain't fucking tough man contests, bro. This ain't one of those ballroom brawls, you know what I mean.

Disarming somebody takes talent, it takes technique, and is such a big weapon to have to know how to disarm and disengage a guy's offense, you know what I mean. It's like one of those guys that sniffs the bombs; the bomb-sniffing dogs and they have the people who cut the wires and they detonate the bombs. They take the explosiveness out of them. It's one of those things, bro. It takes a lot of fucking talent to do that, bro, but it's so underrated. It is so underrated. That's why Mayweather is so good. On top of all the great things he does, he disarms you. While you're trying to take the guy's head off, you're going to be disarmed. And what happens when you're disarmed? You're up shit creek without a paddle, bro. You gotta come up with a different kind of game plan.
[ Follow Ben Thompson on Twitter @fighthype ]