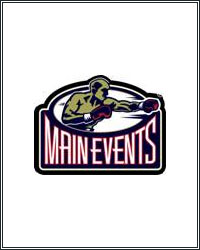 Having achieved its goal of making a light heavyweight unification fight for Sergey Kovalev, Main Events filed paperwork in the Southern District of New York today formally dropping their lawsuit against Groupe Yvon Michel, Inc., Yvon Michel, Adonis Stevenson, Al Haymon, Showtime, Golden Boy Promotions, Inc., and Richard Schaefer. With the announcement of the upcoming unification bout between WBO Light Heavyweight Champion Sergey "Krusher" Kovalev (25-0-1, 23 KOs) and WBA/IBF Light Heavyweight Champion Bernard "The Alien" Hopkins (55-6-2, 32 KOs), Main Events succeeded in obtaining the result it sought for Kovalev.

Main Events filed the lawsuit in April after Groupe Yvon Michel and Stevenson failed to honor an agreement for a scheduled bout between Sergey "Krusher" Kovalev and WBC Light Heavyweight Champion Adonis "Superman" Stevenson (24-1, 20 KOs). Now that Kovalev is scheduled for a unification bout with Hopkins, Main Events decided to drop the suit without prejudice, retaining the right to reinstate the litigation in the event the fight between Hopkins and Kovalev does not proceed as scheduled.

Main Events' CEO Kathy Duva said, "The purpose of the lawsuit was to secure a unification bout for Sergey and allow him to face the top competition in the light heavyweight division. By signing on with Hopkins and Golden Boy Promotions for a three-title unification bout, Main Events secured the big fight that Sergey wanted. We no longer have damages, so we will not proceed with the litigation at this time."