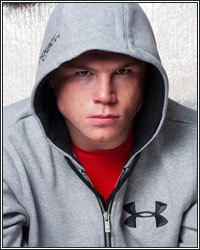 According to a press release from Golden Boy Promotions, former jr. middleweight champion Canelo Alvarez has suffered an ankle injury that will force him to withdraw from his scheduled December 6 showdown with former welterweight champion Joshua Clottey. Check out the press release below:

Due to a persistent ankle injury, Canelo Alvarez must withdraw from his December 6 bout. He thanks his fans for their support and looks forward to big things in 2015 on HBO.

Golden Boy Promotions and HBO are reviewing their options for the December 6 date.