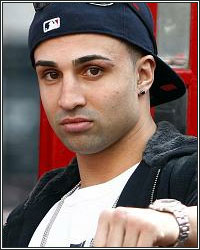 With just days to go until Premier Boxing Champions on ESPN fighters enter the ring for their Saturday, August 1 showdowns at Barclays Center, catch up on what the fighters have been saying in the weeks leading up to fight week.

Saturday's headlining event is the 147-pound debut of Danny "Swift" Garcia (30-0, 17 KOs) as he takes on two-time world champion out of Brooklyn, Paulie "The Magic Man" Malignaggi (33-6, 7 KOs). Televised coverage begins at 9 p.m. ET/6 p.m. PT with Brooklyn's middleweight world champion Daniel "The Miracle Man" Jacobs (29-1, 26 KOs) as he defends his title against former world champion Sergio "The Latin Snake" Mora (28-3-2, 9 KOs).

Here is what Paulie Malignaggi had to say from his media conference call:

PAULIE MALIGNAGGI

"I think styles make fight. From a style point of view there are things that I feel like I'll be able to do against Danny. But I also expect Danny had made some adjustments since those fights.

"You get to the point when you're not in the ring for a while. It's going through my mind that maybe I don't want to fight. But as time went by and I started working out again, I started realizing that it was something I missed. It was something I was still craving. I wanted to be back in there.

"If we're going to talk about the layoff, people are going to talk about the fact that, I haven't fought for a long time. But in reality, I actually haven't trained this consistently in a decade, literally a decade.

"I do feel the sharpness in a gym. I do feel the timing is really good. Obviously my weight has come down. So, that's a good feeling knowing that I have to drop a lot of weight during the training camp just working on the sharpness and keep getting better.

"I'm not looking at it as having any advantages. It's just a matter of matching of my skills to his skills.

"I can't really tell you exactly how I'm going to play it out until I'm in the ring myself. I plan on being the best me possible. I plan on being the sharpest me possible. And right now, in training, I feel really good. The plan is to flow this training camp into a sharp night on August 1st."

Tickets for the live event, which is promoted by DiBella Entertainment in association with Swift Promotions, are priced at $250, $150, $120, $75 and $45, not including applicable service charges and taxes, and are on sale now. Tickets are available at www.barclayscenter.com, www.ticketmaster.com and at the American Express Box Office at Barclays Center. To charge by phone, call Ticketmaster at (800) 745-3000. For group tickets, please call 855-GROUP-BK.

For more information, visit www.premierboxingchampions.com, www.barclayscenter.com and www.dbe1.com. Follow on Twitter @PremierBoxing, @DannySwift, @PaulMalignaggi, @LouDiBella, @ESPNBoxing, @BarclaysCenter and @Swanson_Comm and become a fan on Facebook at www.Facebook.com/PremierBoxingChampions, www.facebook.com/fanpagedannyswiftgarcia, www.facebook.com/PaulMalignaggi, www.facebook.com/barclayscenterand www.facebook.com/ESPN. Follow the conversation using #PBConESPN and #BrooklynBoxing.