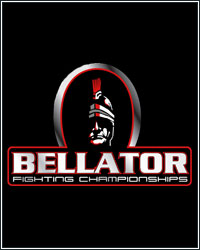 The highly anticipated Bellator MMA debut of Josh Koscheck (17-10) will take place in his home town of Fresno, Calif. on January 29 at "Bellator 148: Koscheck vs. Secor." The popular welterweight will look to make a splash of an entrance against a streaking Matt Secor (7-2).

Bellator officials also announced an additional welterweight attraction between British slugger Paul "Semtex" Daley (37-13-2) and Andy Uhrich (11-5) will serve as the co-main event.

The "Bellator 148: Koscheck vs. Secor" event takes place January 29 at Save Mart Center in Fresno, Calif. and airs live on Spike at 9 p.m. ET/8 p.m. CT, while preliminary bouts will stream on Spike.com at 5 p.m. PT. Tickets for the event start at only $25 and go on sale at the Save Mart Center Box Office, as well as Ticketmaster and Bellator.com this Tuesday at 10 a.m. PT.

One of the most recognizable faces in all of mixed martial arts, "Kos" feels re-invigorated since signing with the Scott Coker-led promotion and has plans for an active 2016. With bouts against some of the most prominent names in the sport already on his resume, the 37-year-old hopes to be involved in big fights under the bright lights that only Bellator MMA and Spike can bring to the table.

Koscheck's first test in his new promotion will come in the way of Secor, a competitor who has rallied off three-straight victories, most recently an impressive Achilles lock against Jeremie Holloway at "Bellator 144: Halsey vs. Carvalho" in October. Submissions are a specialty of the New York native, with six of seven wins coming by way of tapout.

Since returning to the Bellator MMA fray, Daley has been on an absolute tear, winning two fights in as many tries. Now, the prominent British fighter has his eyes set on a welterweight title run, and would definitely enjoy a future opportunity to avenge a controversial loss against a familiar foe in Koscheck.

Standing opposite of Daley will be Uhrich, a Strikeforce veteran who has seen mixed success under the Bellator MMA banner. Most recently, "Stunner" has put together three consecutive victories and returns to the California-based promotion with the hope of derailing Daley's championship hopes.