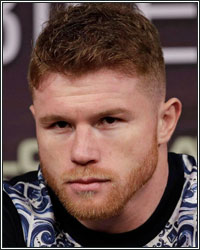 "This is final. We've been through everything. We've been through the hoops, the monkey bars, the slides. No more playing games. He has until noon (PT) to accept or walk away. If he walks away, good luck to him," stated Golden Boy Promotions President Eric Gomez, who set a Wednesday deadline for undefeated middleweight champion Gennady Golovkin to accept a final offer for a September 15 rematch with multi-division world champion Saul "Canelo" Alvarez.

Speaking to ESPN.com earlier today, Gomez revealed that an improved offer for a 57.5-42.5 split in favor of Canelo was sent to Golovkin's promoter, Tom Loeffler, with the caveat that it must be accepted by 3PM ET/12PM PT. If it is not, Gomez is prepared to finalize a deal for Canelo to face former champion Daniel Jacobs instead.

"We've gone above and beyond to make this fight happen. Canelo really wants to make this fight happen for the fans. Oscar [De La Hoya] really wants to make it for the fans and everyone involved and we're meeting him halfway," Gomez explained. "Our original deal in May for the rematch was 35 percent to Golovkin. Then they wanted 50-50, which was ridiculous to begin with. But in consideration we're willing to meet them halfway. I got off the phone with Tom Loeffler and told him you have 24 hours to accept or we are fighting Danny Jacobs."
[ Follow Ben Thompson on Twitter @fighthype ]