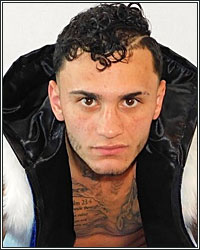 We are excited to update everyone that rising boxing star James "Crunchtime" Wilkins has signed with Elite Sports & Entertainment Management Group (ESEMG). James is an exciting charismatic 130 lbs. (Super Featherweight) fighter out of Staten Island, New York. James has a professional record of 7-1, 6KO and is trained by one of boxings best, the pound for pound king Roy Jones Jr.

James has an accomplished amateur background as well he is a 5x New York State Champion; 2x Atlanta Georgia National Champion; New York Golden Gloves Champion; 2X International Champion beating China and Ireland representing the US. As well as being the feature boxer in the 2018 Showtime Documentary Film "Cradle of Champions".

"I am excited to take this next step in my career signing to ESEMG. I am just ready to really begin to make my mark in the 130 lbs. division, I am coming for everyone, to unify the division. Being trained by Roy Jones Jr. a living legend, signing with ESEMG I feel there is nothing we can't accomplish. We are already in talks with one of the top promotional companies on future fights for this year. I'm just hype and excited ... IT'S CRUNCHTIME" - James on signing with ESEMG

"I was introduced to James by Devon Alexander who we work with as well, once I spoke with James it was a no brainer on our end. James is someone with the personality and boxing skill set that can be a HUGE star in the sport of boxing. Boxing needs fighters like James that are fan friendly fighters as well as an entertaining personality. He works extremely hard at perfecting his craft and has a hunger to be great all while remaining humble. He talks a lot which is entertaining for fans and he backs it up in the ring". - Jason CEO of ESEMG on what attracted him to signing James.