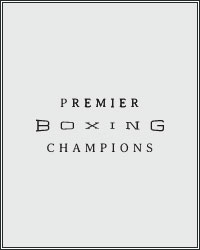 With the Top Rank/ESPN announcement that boxing was coming back to the airwaves this month, fans have been rightfully excited about the sport's return.

The comeback schedule isn't exactly a shopping list of dream fights-- June 9: Shakur Stevenson (13-0, 7 KOs) vs. Felix Caraballo (13-1-2, 9 KOs); June 11: Jessie Magdaleno (27-1, 18 KOs) vs. Yenifel Vicente (36-4-2, 28 KOs); June 16: Joshua Greer Jr. (22-1-1, 12 KOs) vs. Mike Plania (23-1, 12 KOs); June 18: Jose Pedraza (26-3, 13 KOs) vs. Mikkel LesPierre (22-1-1, 10 KOs); June 20: Emanuel Navarrete (31-1, 27 KOs) vs. Uriel Lopez (13-13-1, 6 KOs); June 23: Andrew Moloney (21-0, 14 KOs) vs. Joshua Franco (16-1-2, 8 KOs). But a comeback is a comeback and fight fans are universally happy to see something back on the schedule.

But what about the other US networks? There are some rumblings here and there, but nothing absolutely concrete. Here are some ideas for realistically doable back-to-business fights for boxing's other TV outlets. Keep in mind, though, that we're stressing "realistic" here. So, as Top Rank/ESPN has done, we're looking at second and third tier empty-arena possibilities for now, not big ticket blockbusters.

FOX

Shawn Porter (30-3-1, 17 KOs) vs. Josesito Lopez (37-8, 20 KOs)

For a network show-- especially the first one in a long time-- you need a bit of star power to drive viewership. Why not put this guaranteed all-action clash between two veteran battlers first? Not only would this be a quality bout between two recognizable names, but it would also spotlight the welterweight division-- a weight class that will feature prominently in PBC's big fight plans.

Chris Arreola (38-6-1, 33 KOs) vs. Artur Szpilka (24-4, 16 KOs)

A good, old fashioned heavyweight slugfest is always fun. So what if neither is a heavyweight elite or in the immediate title picture scene? Arreola-Szpilka would be an entertaining budget-friendly brawl for fans of the blood and guts aspect of the sport and for mainstream sports fans who want brawls when they see boxing.

SHOWTIME

Jermall Charlo (30-0, 22 KOs) vs. Omar Chavez (38-6-1, 25 KOs)

Okay, yeah, this is a pretty cynical mismatch and possible bloodbath. Charlo is a top-tier middleweight and Julio Cesar Chavez's less talented son (yep, he's worse than Julio Jr.) is barely a third-tier JUNIOR middleweight. But some slack needs to be cut for these comeback affairs. Charlo could use another showcase in a division where he seems locked out of the big-money blockbuster scene. The Chavez name would bring some added viewership to this Charlo showcase. This one would be all about business, but, in this case, that's alright.

Jaron Ennis (25-0, 23 KOs) vs. Robert Guerrero (36-6-1, 20 KOs)

It's time for Ennis, one of boxing's best prospects, to take a step forward on to the sport's main stage. Matched against veteran former world champ, Guerrero, Ennis will not only have a learning opportunity against the experienced battler, but he'll also get to add a big name to his growing resume.

DAZN

Regis Prograis (24-1, 20 KOs) vs. Maurice Hooker (27-1-3, 18 KOs)

DAZN, as a subscription-based streaming service, can't afford to re-start slow or feature showcase squashes like their network competitors. They need big, meaningful fights that deliver quality for the subscription price and stop current subscribers from pulling out. This junior welterweight contest featuring two of the consensus top 5 fighters in the division was originally scheduled for April but should be resurrected for DAZN's return.

David Lemieux (41-4, 34 KOs) vs. John Ryder (28-5, 16 KOs)

With DAZN cash cow "Canelo" Alvarez hovering around the super middleweight limit and several other contract players also in the 160-168 lb. range, much of the streaming service's success is tied into the success of the super middleweight class. This 168 lb. battle between tenacious fringe contenders would not only be an entertaining clash, but also a nice spotlight for the company's glamour division.