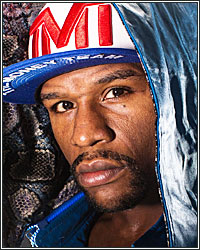 Sources close to the information have informed us that Hall of Fame legend Floyd Mayweather has another multi-million dollar exhibition scheduled for November in Dubai. It will be Mayweather's third exhibition of the year, having already faced Don Moore on May 21 at Etihad Arena in Abu Dhabi and currently scheduled to face MMA fighter Mikuru Asakura on September 25 as part of the RIZIN 38 card scheduled in Japan.

The 45-year-old Mayweather has made a lucrative career out of exhibitions since officially retiring from boxing in 2017. In his first bout, he earned a quick $9 million for knocking out well-known Japanese kickboxer Tenshin Nasukawa in the first round. Following that performance, Mayweather picked up another massive payday when he faced well-known influencer Logan Paul in an eight-round exhibition that turned out to be one of the biggest pay-per-view events in 2021.

This year, Mayweather already has one eight-figure exhibition under his belt, after he busted up his former sparring partner, and his next one is just around the corner with a third one scheduled for November. Although the official figures are unknown for the next two exhibitions, FightHype has learned that Mayweather already pocketed a light $280,000 just to show up for a press conference that saw his bodyguard push his next opponent Asakura during the face off. Not bad for a day's work ... or as Mayweather would say, "EASY WORK!"
[ Follow Ben Thompson on Twitter @fighthype ]