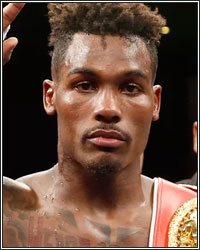 Janibek Alimkhanuly's WBO middleweight title defense against Denzel Bentley over the weekend added zero clarity to the muddied middleweight picture.

160 has historically been one of boxing's glamour divisions, but it's currently a muddled mess burdened with dubious boardroom titles, untested contenders, and two top-tier champions who don't appear to be the least bit willing to entertain any top-tier challenges.

So, let's take a deep dive into the deep waters of a stagnant middleweight pond.

Gennadiy Golovkin sits atop the middleweight division, still, at 40 years of age, as the WBA and IBF world champ. That doesn't mean, however, that the Kazakh is at all in the thick of things or even all that interested in fighting anyone of note in the division.

Barely removed from a points loss to Saul "Canelo" Alvarez up at 168, Golovkin's return to 160 doesn't look like it will make any sort of splash whatsoever. The WBA had mandated a defense against their "regular" world champ Erislandy Lara, but then backtracked and allowed for "Triple G" to fight IBF mandatory Esquiva Falcao (who?). In recent days, however, rumors have emerged of Golovkin facing Australia's Michael Zerafa next. Any way you slice it, though, Golovkin is ending his career in true-to-form fashion-- unwilling to tackle extreme difficulty unless it's a guaranteed blockbuster (against Canelo).

Right underneath Triple G is WBC champ Jermall Charlo who, miraculously, still holds that WBC belt despite not having fought since June of last year. Charlo's reported back injury has put the 32-year-old on the shelf indefinitely and has frozen the belt and, also, one of the division's top-two names.

The Dominican Republic's Carlos Adames took the vacant interim WBC title when he thrashed Mexico's Juan Macias Montiel in three rounds last month. And, while Adames is a better-than-hyped ring presence, he's certainly no star.

WBO champ Alimkhanuly is good, competent, and professional, but about as compelling as a visit to the DMV. Or, maybe, the lack of intrigue is due to a lack of compelling opposition for the Kazakh titlist. Thus far, the 29-year-old has fought nothing but retreads, no-hopers, and overmatched regional Euro talent.

Outside the championship picture, the middleweight division isn't exactly boiling over with competitive fury, either.

Jaime Munguia, who is top contender in both the WBO and WBC, has turned down opportunities to fight Janibek Alimkhanuly for the WBO title, Jermall Charlo for the WBC title, and Carlos Adames for the WBC interim title. It's clear that his people feel he's just not ready for the next step up the competitive ladder. Instead, the 26-year-old Mexican will be facing light-hitting Argentine Gonzalo Gaston Coria next. Coria, by the way, was knocked out in two rounds by Alimkhanuly in 2020.

Demetrius Andrade is off to 168. Chris Eubank Jr. is back and forth between 160 and 168, with a recent detour towards a nonsensical (and canceled) fluff fight with welterweight Conor Benn.

Beyond the names mentioned above, there's not much at 160.

Names such as Ryota Murata and Sergiy Derevyanchenko don't inspire much intrigue at the top level (and are probably, to be honest, very much at the end of their runs). Maciej Sulecki, Felix Cash, Meiirim Nursultanov, Michael Zerafa, and Austin Williams also don't generate any heat at the moment. And, with none of the top junior middleweights ready to move up to 160 yet, there's also not much intrigue on the horizon.

In a best case scenario, fans would get Golovkin vs. Lara (although, yeah, Lara is also well past his prime) with the winner fighting a returning Jermall Charlo for three-belt champ status. Then, Munguia and Alimkhanuly would step up their level of opposition to help determine a clear no. 1 contender for the new 160 lb. kingpin.

But boxing is rarely a "best case scenario" world. In this "real" boxing world, there's not much that can be done at 160. Unless some dynamo comes out of nowhere to rattle the boxing world, the division's in for a long drought where the best are either disinterested in proving their superiority and/or waiting on better opportunities elsewhere while the best of the rest are not capable of ripping the reins from the disinterested leaders.