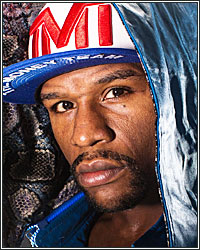 The world's richest man has reached out to the world's richest fighter for some training assistance. Sources close to the information have informed us that billionaires Elon Musk, founder of SpaceX and owner of X, and Hall of Fame boxing legend Floyd Mayweather have spoken about the possibility of training him to help improve his stand-up striking skills for a potential mixed martial arts showdown with the founder of Facebook & Meta, Mark Zuckerberg.

Earlier today, Musk revealed some preliminary details about the matchup that have allegedly already been ironed out. "The fight will be managed by my and Zuck's foundations (not UFC). Livestream will be on this platform and Meta. Everything in camera frame will be ancient Rome, so nothing modern at all. I spoke to the PM of Italy and Minister of Culture. They have agreed on an epic location," Musk wrote on his social media app X (formerly Twitter). There seems to already be some confusion, however, as Zuckerberg quickly refuted those details on his own social media app Threads.

"Not holding my breath for Elon, but I'll share details on my next fight when I'm ready. When I compete, I want to do it in a way that puts a spotlight on the elite athletes at the top of the game. You do that by working with professional orgs like the UFC or ONE to pull this off well and create a great card," Zuckerberg responded. "I love this sport and I've been ready to fight since the day Elon challenged me. If he ever agrees on an actual date, you'll hear it from me. Until then, please assume anything he says has not been agreed on."

Whether or not the fight actually takes place remains to be seen, but if it does, we're told that Mayweather will indeed be an integral part of Musk's training team. Be sure to check back soon for more details.