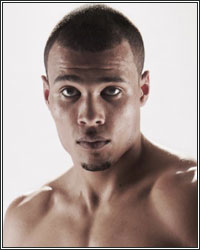 Thursday's, in this corner of the Universo Pugilistico, are all about my sack-- my bulging, bulbous, aching sack-- and the gooey, salty truth contained within. So...sit back, close your eyes, pull back your hair, and get ready for this week's money shot of wisdom. This week we have comments/questions regarding Fury/Usyk/Wilder, the pattern of bad stoppages, and Chris Eubank Jr.

Fury's Earned Break, Usyk's Big Opportunity

What's going on Paul?

In regard to your article on Tyson Fury. I get where you're coming from, but if I were Tyson Fury, I'd do the something. Let's be honest. Prior to 2019 no one with a stone's throw chance of beating Deontay Wilder was interested in fighting the Bronze Bomber. Fury stepped up in time of need! Not only did he fight him once, but he also fought him twice. In my opinion, I believe that Fury's mentality towards every other mainstay heavyweight is "FIGHT WILDER". Anthony Joshua had multiple chances to fight Wilder while both were on Showtime. He passed and dashed to DAZN. Andy Ruiz is one big fight away from another title shot and he's not interested in fighting Wilder unless he gets a check that could guarantee his retirement.

Now we have Usyk begging for the Fury fight. If Usyk is all that he and his handlers, fans, and boxing media believe he is. They'll be asking for Usyk v Wilder. That's a big fight stateside here in the USA and in Europe. Whereas, with Tyson Fury I know it's a black eye in the game for him to not defend his belt against a real boxer. However, this is the monster that the media made! I have no problem with Fury doing as he pleases. The same way GGG did as he pleased. Conversely, the heavyweight division is still thin. None of those guys beat Fury on any given day of the week. Fury fought the boogeyman in Deontay Wilder and it crowned him as the heavyweight king of this decade. If Usyk wants to stay active and stay relevant "FIGHT WILDER". Let's see if the boxing fans and media are willing to put pressure on Usyk to fight the Bronze Bomber. These boxing outlets are always talking about the best fights that can be made. The best fight that could be made in the heavyweight division right now is Usyk V Wilder.

– Nail Rahman

Hey Nail.

I agree that Usyk vs. Wilder is THE fight at the heavyweight championship level now, assuming we have to write off Fury for the time being (or maybe forever). But I can also see where the media (and the fans who, for some odd reason, still swallow the media narratives) will not put any real pressure on Usyk to make the fight. If anything, Wilder will take heat for not fighting Usyk, even if Usyk is the one actively NOT pursuing it. That's just our glorious media at work!

Kudos to Fury for stepping up to make that Wilder fight the first time, but I don't think he gets to rest on his laurels for that and the Klitschko win forever. He needs to be swept aside if he wants the fluff fights. It's his right to do as he sees fit, but it's our right to do what's in the best interest of the sport and just move on.

Same energy goes towards once-a-year Usyk, who needs to start fighting more often and must take bigger risks from this point forward. But you'll have to wait until that virtual Viagra wears off the media before any ground is laid in that regard.

Bad Stoppages

Paul,

It seems we cannot go a month these days without a seemingly shit stoppage (in my opinion). The latest being the Curiel stoppage of Pennington with seven seconds left in the bout. How can we help make these stop? What can the average fan do?

Thanks!

– Geoff

Hey Geoff.

"How to improve the officiating/scoring" seems to be the eternal question in boxing, doesn't it? The reason that there've been no real strides towards reaching an answer is that the shittiness almost always (like 99.9% of the time) works to the benefit of the house fighter/lead promoter/established power base. Believe me, if refs and judges suddenly started giving preference and benefits of doubts to the B-Side underdogs, there'd be a major restructuring of how things work.

A lot of boxing fans these days bristle at the idea of a "fix" being in. They, almost instinctively, reject the notion for some reason, despite decades and decades of historical precedence. The reality is that there's obvious bias and favoritism when it comes to scoring and officiating in general and you just can't ignore that having the promoters essentially foot the bill for the officials and have so much sway in selecting those officials DOES play a role. It has to. I'm not saying that the officials are being handed a loot bag full of cash to fix the fights. I'm not even saying that their calls are consciously affected by their desire to keep getting judging/officiating gigs (although that COULD be the case for some). But, at least subconsciously, the system encourages partiality.

And what we're seeing in many cases, subconsciously or not, is officials knowing how the fight is SUPPOSED to play out and going along with the storyline.

Fixing this is the problem because, as I said, there's no incentive for the powerful to ensure an even playing field when doing so would work against them. There's also the reality that, literally, there'd be nobody who could even initiate a real examination of the problem. And even if the government stepped in to regulate things, they'd likely defer back to the industry experts for solutions-- industry experts who, for the most part, are the ones running shows, promoting fighters, and currently benefiting from the lack of an even playing field. Oh yeah, by the way, then you'd have to take into account that any United Stated solution would not necessarily have any binding bite in any other country sanctioning fights.

I hate to be such a buzzkill, but this is our world.

In a perfect world, the solution would be to establish a firm and unbreakable/unbendable separation between promoters/event organizers and the selection and sanctioning of the officials. Unless that can be done, no changes implemented will help. You could have 50 judges at every single possible angle around the ring and watching monitors from the back. You could have three refs inside the ring, two outside and full instant replay. None of it would matter.

Chris Eubank Jr.

Hello Paul,

I hope all is well with you.

What is your take on Chris Eubank Jr.'s performance last week? I thought he looked solid. He is actually one of my favorite fighters and I have been disheartened by his bad luck. I feel he has always deserved to be champion.

What do think about his new trainer, Bo Mac? I see a big improvement.

Do you really think we will see a GGG - Eubank Jr. fight next? If not, then who? Charlo?

Thanks for the work you do,

– Brian C.

Hey Brian.

As I pointed out awhile ago when asked about Eubank-Smith 2, Eubank was just the better boxer, period. The first fight was a fluke, brought on by that accidental elbow from Smith. I think, even without BoMac, Eubank would've won solidly this time out. But HAVING BoMac can only be a plus, although that may be affected by the trainer's current legal issues and the likelihood that he may not be allowed into the UK again following those gun charges.

I like Eubank, although, honestly, I've never been blown away by him. If he can stay at 160, he could make some waves in a weak, weak middleweight division.

I doubt we see a GGG fight for Eubank. GGG doesn't look all that eager to fight anyone and he looks especially NOT eager to face anyone with a real chance of beating him. Jermall Charlo down the road seems plausible, but that would be WELL down the road after Charlo gets back to the ring and has a fight or two to shake off the ring rust. There are some other options out there-- Jermell Charlo, John Ryder, Carlos Adames, even Canelo Alvarez-- but I hope one of them isn't Conor Benn. Eubank-Benn is just a really pointless, cynical matchup for any number of reasons.

Got a question (or hate mail) for Magno's Bulging Mail Sack? The best of the best gets included in the weekly mailbag segment right here at FightHype. Send your stuff here: paulmagno@theboxingtribune.com.