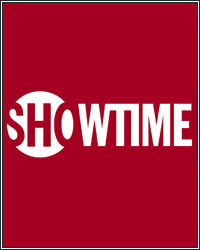 For the first time, SHOWTIME Sports will offer Mixed Martial Arts (MMA) fans around the world STRIKEFORCE: All Access, the cutting edge online interactive experience, live on Saturday, Aug. 15, for STRIKEFORCE: "Carano vs. Cyborg" from HP Pavilion in San Jose, Calif.

The immersive digital initiative will stream simultaneously with the live SHOWTIME® telecast beginning at 10:30 p.m. ET* and for the first time be available to fans in Brazil, Japan, throughout Europe as well as in the U.S. and Canada.

STRIKEFORCE: All Access debuted on April 11, 2009, when world-class MMA promotion STRIKEFORCE brought Frank Shamrock vs. Nick Diaz to SHOWTIME. The unique experience was offered again on June 6, for the Robbie Lawler vs. Jake Shields event. On both previous offerings, STRIKEFORCE: All Access was limited to U.S.-based online users.

With STRIKEFORCE: All Access, fans can be their own director and toggle among five live cameras with full pause and rewind capabilities including SHOWTIME Sports exclusive CageCam®-a small and high quality camera worn by the referee which takes viewers inside the cage during the fights. It is the closest and most intimate viewing experience ever presented in MMA. Audio tracks will include the SHOWTIME telecast fight call by host and play-by-play man Gus Johnson, and color commentators Frank Shamrock and Mauro Ranallo, as well as the corresponding audio to the selected camera. SHOWTIME is again working with BitGravity, Inc. and Episodic, Inc. to enable this unique multi-media experience.

STRIKEFORCE: All Access will cost $24.95 per user and is available for pre-order at http://strikeforce.sho.com beginning Wednesday. Purchase includes access to the live stream and replays anytime thereafter through Aug. 20.

"We are excited to take All Access to the next level," said Ken Hershman, Senior Vice President and General Manager, SHOWTIME Sports. "This platform has been a hit with fans in the U.S. since its debut and we are thrilled to now be in a position to offer it around the world.

"August 15 is going to be a historic night for MMA," Hershman continued. "With three STRIKEFORCE Championships on the line and a marquee event featuring the top two female fighters on the planet, fans will want an immersive viewing experience. For U.S. subscribers, couple the All Access online offering with the live program on SHOWTIME and fans will have a whole new way to enjoy the fights."

"Dedicated sports fans around the world want to be at the center of the big events and SHOWTIME Sports' global stream of STRIKEFORCE: All Access ensures MMA fans a front row seat," said Chris Turner, VP of Worldwide Sales and Business Development at BitGravity. "BitGravity is pleased to again partner with SHOWTIME, to deliver STRIKEFORCE: All Access first live stream in new parts of the world, leveraging BitGravity's global network, high quality stream and seamless viewing experience."

As part of STRIKEFORCE: All Access fans also will receive a live Twitter feed from the event and can join behind-the scenes staff in tweeting about "Strikeforce" and "SHOWTIME Sports" during the evening.

Through a Facebook® Connect application, fans will be able to make predictions, comment on the live fights, discuss outcomes and even talk a little smack directly on the All Access page.

Other features include professional and amateur photography from the spectacle in the arena. Images of the fights, fan interaction and backstage will be uploaded during the live event via Flickr, the popular image and video hosting website and online community.

The Aug. 15 fight card features three world championship fights and a fourth fight TBA. Two of the most talented female fighters in the world, the beautiful and undefeated Gina Carano and Brazilian powerhouse Cris Cyborg will battle for the first-ever STRIKEFORCE Women's Championship. Renato "Babalu" Sobral and Gegard Mousasi will fight for the STRIKEFORCE Light Heavyweight Championship in a showdown fans have been salivating for. Japanese wrestling expert Mitsuhiro Ishida will face San Francisco's Gilbert Melendez in a rematch of their Dec. 31, 2007 fight for the STRIKEFORCE Interim Lightweight Title.

*Telecast airs live in the U.S. at 10:30 p.m. ET/PT on SHOWTIME (delayed on the West Coast); STRIKEFORCE: All Access will be webcast live in available countries at 10:30 p.m. ET/7:30 p.m. PT.

Facebook® is a registered trademark of Facebook Inc.

CageCam® is a registered trademark of Showtime Networks Inc.