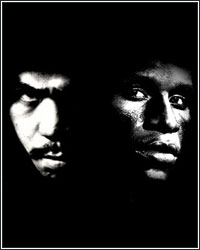 Although 8-division world champion Manny Pacquiao has yet to make an official announcment regarding his next opponent, multiple sources have informed us that his advisor, Michael Koncz, has traveled to Las Vegas to meet with promoter Bob Arum to discuss the possibility of making the long-awaited showdown with Floyd Mayweather a reality. "He's meeting with Bob [Arum] to make the Mayweather fight," one source revealed to us. Evidently, it's the fight that Pacquiao wants more than any other and Koncz has been told to speak to Arum about reaching out to Mayweather's camp in an effort to begin negotiations.

Pacquiao is coming off of a close and controversial majority decision victory over long-time rival Juan Manuel Marquez, a fight that many observers believe he should have lost on the scorecards. Shortly after the bout, Bob Arum expressed much more interest in staging a fourth fight with Marquez, despite the fact that virtually everyone in Team Pacquiao prefers to face Mayweather. In fact, when Golden Boy Promotions CEO Richard Schaefer reached out to representatives of Top Rank on behalf of Team Mayweather in hopes of beginning negotiations, he was informed directly by retired federal Judge Daniel Weinstein that Bob Arum was not interested in pursuing a fight between Mayweather and Pacquiao.

Regardless of those comments, however, it appears as though Pacquiao has given Koncz the marching orders to make the fight sooner rather than later. "They've got the investors. The money is there. It's what Manny wants. It's just a matter of whether or not Bob is willing to make it happen," another source added. Given Arum's preference for a fourth fight with Marquez, don't be surprised if both he and Koncz soon come on record to flat out deny that the meeting ever took place. At the very least, I suspect they'll say that they discussed a number of different topics, with the Mayweather fight being just one of many poissibilities. Don't be fooled, however, as our sources insist that the only reason for the meeting is to discuss Mayweather vs. Pacquiao and potential investors for the fight.
[ Follow Ben Thompson on Twitter @fighthype ]