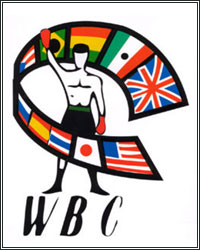 According to reports, the World Boxing Council is considering stripping welterweight champion Floyd Mayweather of his title following his May 5th clash with WBA jr. middleweight champion Miguel Cotto. Citing Mayweather's move up in weight and the fact that he'll be serving an 87-day jail sentence shortly after the bout, WBC president Jose Sulaiman revealed that the winner of the July 28th clash between Selcuk Aydin and Robert Guerrero would likely be recognized as their new champion. The undefeated Aydin currently holds the WBC silver welterweight title, whatever that is, which he picked up nearly two years ago when he defeated Jo-Jo Dan. Guerrero, a former three-division world champion who last fought at lightweight, has never held a WBC title of any kind and will be making his welterweight debut against Aydin.

Aydin is currently the WBC's #1 welterweight contender, a ranking he received after narrowly defeating Jo-Jo Dan for a second time via unanimous decision last November. The position was originally held by former jr. welterweight champion Devon Alexander, who had yet to make his welterweight debut at the time. When Aydin took over as the #1 contender, Alexander was bumped down to the #2 position. Shortly afterwards, Alexander made an impressive welterweight debut against Marcos Maidana, dominating the hard-hitting Argentinian over the course of 10 rounds to win a wide unanimous decision. Although the performance was eye-opening to those who expected Maidana to be more competitive, apparently it wasn't enough to convince the WBC that perhaps he should be next in line to fight for their title.

According to Salvador Rodriguez of the the Record, WBC president Sulaiman orginally stated that Aydin and Guerrero would indeed be fighting for the vacant WBC welterweight title. When the news made it's way to Boxingscene.com, Golden Boy Promotions sent an email to the website to clarify that Aydin vs. Guerrero would instead be for the WBC "Interim Title". The WBC, however, seems to be confused by that announcement. When informed of the clarification from Golden Boy Promotions on Twitter, a representative replied, "We don't have interim belts". It should be interesting to hear what Team Mayweather and Team Alexander have to say about the WBC's recent decision.
[ Follow Ben Thompson on Twitter @fighthype ]