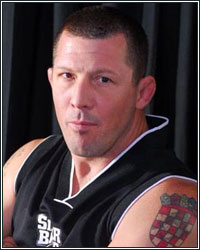 Sources close to the situation have informed us that had he defeated Nick Diaz this past Saturday, the self-proclaimed "Legend", Frank Shamrock, would have likely been set for a summer clash against another legend of the sport…Pat Miletich. Miletich, who served as a commentator during the highly-anticipated Strikeforce debut on Showtime, admitted he was currently in talks with several organizations for a return to the cage. He was last seen in action at Adrenaline MMA 2, where he scored a 2nd round KO over Thomas Denny.

During the post-fight interview, Shamrock said he would fight on so perhaps a clash with Miletich is still salvageable and just what the doctor ordered for each fighter, who are both 2-3 in their last 5 fights. Although they're clearly past their primes, it could make for an entertaining scrap. At the very least, it should be a little more competitive.
[ Follow Percy Crawford on Twitter @MrFighthype ]