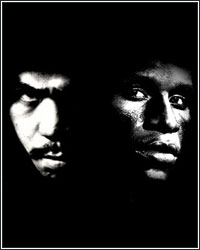 According to Kevin Iole of Yahoo! Sports, the much-anticipated clash between Floyd Mayweather Jr. and Manny Pacquiao is nearly finalized. The fight date has reportedly been set for March 13, 2010. No specifics on the purse split have been revealed.

Both sides wanted the bout to take place on May 1, but Pacquiao torpedoed those plans with the announcement that he is running for Congress in the Philippines. It had been widely reported that both men would take interim bouts in March and their mega-fight would be pushed back to September. The new Dallas Cowboys stadium, the MGM Grand Garden Arena, and the New Orleans Superdome are in the running to host the event, which should turn out to be the biggest in boxing history.

Most recently Pacquiao dominated WBO Welterweight champion Miguel Cotto in a one-sided twelve-round TKO victory. Mayweather pitched a virtual shutout against the overmatched Juan Manuel Marquez in September. Mayweather had hoped to regain the Pound-For-Pound championship, but Pacquiao's dominance of Miguel Cotto kept the title in his camp. When the two meet, the discussion should finally be settled.