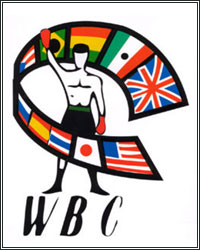 Sources close to the situation have informed us that the WBC Board of Governors will indeed hold a vote some time in the next few days to most likely approve a bout allowing WBC jr. welterweight champion Danny Garcia to defend his world title against former champion Amir Khan on July 14th. A purse bid between Garcia and WBC mandatory #1 contender Ajose Olusegun was originally scheduled in May, but was pushed back two weeks at the request of Golden Boy Promotions, who promotes both Garcia and Khan.

Khan has been lobbying to get either the WBA or the IBF to return one of the title belts he lost following his controversial split decision loss in December to Lamont Peterson due to Peterson testing positive for a banned substance, causing the cancellation of their previously scheduled May 19th rematch. Peterson admitted to using testosterone pellets prior to their first fight in December. Khan is hoping to have that bout declared a No Contest, and he is requesting that both belts be returned. According to WBC rules, any #1 contender is the mandatory challenger to the champion, however, if an agreement can be made between a champion from another sanctioning body, the Board of Governors can approve a match for a title unification over the mandatory. The purse bid was pushed back for this reason, but neither the WBA or the IBF has yet to return the belts to Khan, and it is not looking likely that they will do so.

According to the same source, the WBC is deciding not to wait on a decision from the other sanctioning bodies, and has chosen to cancel the purse bid between Garcia and Olusegun altogehter in favor of a Garcia vs. Khan matchup. The WBC, under the leadership of its self-appointed lifetime President Jose Sulaiman, has a history of making decisions based on money instead of the interest of the deserving fighter. The undefeated Olusegun (30-0, 14 KOs), a native of London, England by way of Nigeria and now living in New York City, earned the right to become #1 contender when he defeated Ali Chebah in September of 2011 via dominant unanimous decision victory.

FightHype reached out to Olusegun's Manager, Damien Ramirez, who was shocked and voiced his displeasure when he heard the news. "If that does happen, I think it's a sad day for boxing; sad for fighters. It tells fighters striving to become #1 and to become world champion, it's just a waste of time because if you're not with the right people, you're going to get passed over. Especially for Ajose. He fought an eliminator, paid a sanctioning fee, and he gets passed over once again. How many times is this going to happen? I'll leave it up to the promoters, and hopefully the WBC doesn't do it to Ajose once again. We just have to have faith in the promoters and we'll go from there."

Olusegun is co-promoted by Lou DiBella and Gary Shaw, and parties involved in the handling of Olusegun's career have expressed the possibility of taking the WBC to court should Olusegun get passed up again for a title opportunity. Stay tuned to FightHype as more details unfold.

Email comments and questions to dkassel@fighthype.com, "Like" The Boxing Observer on Facebook, and follow me on Twitter @BoxingObserver.
[ Follow David Kassel on Twitter @BoxingObserver ]