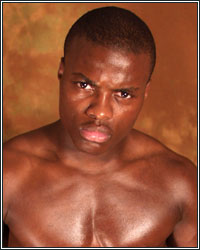 It's Monday. Welcome back for another edition of Observe and Fight, The Boxing Observer's compilation of observations and random thoughts from the week that was in boxing. Get caught up on some of the most recent events you may have missed out on, including the debut of world-class boxing at the Barclays Center, the wealth of talent from 140-160 lbs, Orlando Cruz's triumph after coming out as the first openly gay boxer, and much more. Without further ado, check out the latest observations from The Boxing Observer, David Kassel.



Golden Boy Promotions showed us all how a potential disaster turned into an action-packed night of boxing. The three days leading up to the debut boxing event at the Barclays Center could have been a complete nightmare because Golden Boy Promotions gave Erik Morales an opportunity for an undeserved rematch. Morales, who couldn't make weight for the first fight, clearly could not make weight again, as evidenced by his testing positive for a banned substance, clenbuterol, which is considered a diuretic. I would not have been upset had the fight not moved forward because Morales didn't deserve the opportunity, but the night turned out to be a tremendous success. Hopefully, future fight cards at Barclays will be as successful as Saturday night's debut.


Danny Garcia is a legitimate star and I expect to see great things in the future. Garcia produced what may be the Knockout of the Year, but he needs to have another significant fight as soon as possible. If Golden Boy Promotions is smart, they will make a fight with former undisputed welterweight champion, Zab Judah. That fight could be the main event at the next Barclays Center event and would add another big name to the growing resume of Danny "Swift." I, for one, would love to see that fight. Zab, in Brooklyn, is a major spectacle anytime.


It's about that time for Erik Morales to hang up the gloves. I can understand why Morales doesn't want to fight in the United States anymore. He is no longer competitive with the big boys. However, I'm sure the drug testing is not as strict in Mexico as it is the U.S. Morales clearly does not have the desire to train full-time anymore, and I just hope he picks an easy opponent for his farewell fight in Tijuana.


The wealth of talent from 140 to 160 lbs. is stronger than I can remember. Take a look at Saturday night's fight card. All 5 televised bouts (including Danny Jacobs) show that each division is stronger than ever. Anyone from 140 can fight well at 147. Anyone at 147 can be competitive at 154. The 154-pounders can compete at middleweight, and most top 160-pounders can make the 154-lb limit. I love the possibility for each of these divisions in the near future.


I'm guessing the relationship between Floyd Mayweather and Golden Boy Promotions is doing just fine. If you don't believe me, just go back and check the tape. Take a look at the man sitting between Richard Schaefer and Oscar de La Hoya. Did you recognize Mayweather Promotions CEO Leonard Ellerbe? Sorry 50 Cent and Tommie Summers, but proven money-makers will win out almost every time.


Ricky Hatton should be itching to get in the ring with Paulie Malignaggi. Paulie is still a top welterweight, but the fact that Pablo Cesar Cano came into Saturday night's fight and was able to hurt Malignaggi shows that Hatton, who is much more accomplished than Cano, could still beat the Magic Man. It's not to say that Hatton will beat Malignaggi, but it will be very entertaining. I am extra-pleased with the fact that Paulie is more willing to engage in a fight than anytime in his previous professional career. Malignaggi has revived his career and should get an opportunity at another major payday in the near future.


Speaking of Cano, how the hell did he not make weight? In my opinion, anyone who is moving up a weight division should NEVER have problems making weight unless it is due to a medical condition. Cano still has a bright future, but he needs to make sure he stays dedicated to the sweet science or else his career could be cut short.


Devon Alexander wasn't exciting Saturday night, but he set himself up nicely. Alexander came into his fight with the champion, Randall Bailey, with one mission in mind: to walk out as the IBF champion by any means necessary. It may not have been pretty, but Alexander once again became a major player as he captured his 3rd world title before the age of 25. Alexander, who turned professional at the age of 17, has been pushed along very economically by his trainer, Kevin Cunningham, and has never backed away from a challenge. It's hard to argue that anyone has had a tougher slate of fights than Alexander's previous 7 opponents, whom are all previous or former world champions: Bailey, Marcos Maidana, Lucas Matthysse, Timothy Bradley, Andriy Kotelnyk, Juan Urango, and Junior Witter. Even though Kell Brook is now the mandatory challenger to Alexander's title, I don't expect to see that fight happen next. Since Paulie Malignaggi has his sights set on Ricky Hatton, I expect to see Golden Boy Promotions try to match Alexander with the winner of the Robert Guerrero vs. Andre Berto WBC title fight on November 24th. That title unification could potentially lead to a showdown with Floyd Mayweather. It may be a long shot, but it's still a possibility.


Now is the time for Kell Brook to go after Amir Khan. Brook has been begging for a fight with Khan for a few years now, and Khan needs a big performance to get his career back on track. A win for both men, in their home country, would be very instrumental in getting a career-defining fight. There is no bigger fight right now in England than Khan vs. Brook. Now is the time for both fighters to make it happen.


Peter "Kid Chocolate" Quillin has arrived. The Grand Rapids and Brooklyn native is hard not to like. If you speak to him, or hear him speak, his passion for boxing shines through in his personality. I stated after Quillin's last performance against Winky Wright that he needed one more fight to be ready for Sergio Martinez. I may have miscalculated a bit. Kid Chocolate is still not ready for Martinez, but he is getting better with every performance. You must remember that Quillin hasn't been boxing very long. He still has a tendency to fight on natural ability alone rather than the technical skills he has learned. Quillin has a very bright future and has all the skills and intangibles to be a superstar. I expect Golden Boy Promotions to match him up very carefully in his next fight as they want to protect a great asset. Look for big things in 2013 from the new WBO middleweight champion. I expect Quillin in the ring with an opponent like Bryan Vera next.


Congratulations to Orlando Cruz, who came out victorious Friday night. On paper, Cruz's victory over Jorge Pazos was nothing more than just another fight to build a resume back up. However, the reason this fight made national news was because just weeks before the fight, Cruz announced he was gay. That announcement made Cruz the 1st active, openly gay boxer. Cruz's announcement took guts, but it still has nothing to do with his in-ring performance. Let's just hope that Cruz's announcement is another step in the right direction showing that nobody should be judged on his/her sexual orientation. People should be judged based on skill, ability, and heart.


A bigger congratulations to middleweight Danny Jacobs for his successful return to the ring. Everyone has heard the story by now, and it was great to see Jacobs not only back in the ring, but back in great spirits. Jacobs is truly an inspirational story, and I hope he wins the award for Comeback Athlete of the Year in 2012.


Lost in the shuffle of a big week in boxing was the announcement of the rematch between Tomasz Adamek vs. Steve Cunningham. If you think heavyweight boxing is dead and boring, go back to the 2008 Fight of they Year clash between these two men and you will instantly get excited. Make sure you are in front of your television Saturday night, December 22nd. We could see another Fight of the Year.


Each week, I feature an email from a fan on Observe and Fight. This week's email comes to us from Bobby L. on the possibility of a Floyd Mayweather vs. Adrien Broner showdown in the future...


"I was wondering do u think when/if Floyd has his last fight in 2014 could it possibly be with Adrien Broner if he continues his quick success and continues winning. It could really be a big fight, a great ppv rating and of course lot's of money. Win or lose it could be like the passing of the torch (Jordan/Kobe)."


In all honesty, I don't see those two ever getting in the ring with one another because they are both Al Haymon fighters, and Broner is going to be the guy to carry the "undefeated" torch after Floyd retires. In my opinion, the only way I see that happening is is Mayweather loses along the way (maybe more than once), and he becomes nothing more than a name to add to Broner's resume. However, I do not see Mayweather ever getting to that point.

That's all I've got for this week. Email any questions or comments to
dkassel@fighthype.com
and I will answer them throughout the week. Your email may be featured in the next "Observe and Fight." Follow me on Twitter @BoxingObserver, and be sure to "Like" The Boxing Observer on Facebook.
[ Follow David Kassel on Twitter @BoxingObserver ]