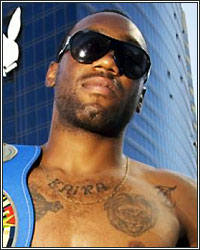 This weekend, in impressive fashion, WBA jr. middleweight champion Austin Trout was able to remain undefeated by beating future Hall of Famer Miguel Cotto. Madison Square Gardan was packed with Cotto supporters who had known only success with him in New York. Though they cheered every punch, whether it landed or not, skill and youth won out and Trout was victorious on everyone's cards, most closer than the official scoring, but all rightfully for Trout. The moment the fight was over, you look to the next move for the big winner, and then it hits us, hits us even before he names his desired opponent, Trout is in the same position he was going into the Cotto fight. He needs to fight another draw because he isn't one.

Saul Alverez has not accomplished what Mayweather and Pacman have accomplished in resume, but because he was brought up the right way, blowouts on undercards, softer title defenses, and most importantly, regular HBO appearances before an audience that desired to see him perform again, he is a draw despite not having the bigger victory. He can fight in Mexico, LA, Vegas; he was built with a fan base, so he has one. Trout was not, so he doesn't.

Don't get me wrong, I do not hope to diminish the boxing excellence displayed by the undefeated Trout. I only want to point out that he is a World Champion without a home. He won his title in hostile waters, then defended it in more hostile still, yet the reigning king is more Khol Drogo than Robert Baratheon (Sorry, but I love Game of Thrones, thus the analogy). By that, I mean he is a crowned man always looking for a land to rule, rather than defending a land won, while wearing the crown. He has not been built up in his native New Mexico, where despite having the majority of his success there early in his career, he moved to an elite fighter in the world without a local fan base that was willing to support their fighter with attendance. I have heard no mention of him doing a big defense in New Mexico, and that is because there is no money in it.

He is not alone here. Tim Bradley is a man with a big win looking for a big fight. He had hoped, as they all hope, to have successfully pulled a Mayweather, beating a famous guy and becoming a famous guy. Yet Mayweather headlined several PPVs, beat several draws, like Gatti and to a smaller extent Juduh, before he had the Oscar fight. This thinking that beating Pacquiao, Mayweather, or Cotto as a life changer is only half of it. You need to have a place where you can waive your flag. Look at Hatton. Even in defeat, he had the best fan base in boxing, period. Hell, after not fighting for three years, he still has the best fan base in boxing, period. He should be the attempted standard, not an unusual phenomenon. Along with the title and HBO/Showtime money, we need boxers and promoters making gates a priority.

We can start with the Olympians. Now that that "immediate family only" Shobox affair is over and everyone got their debut blowout wins, I want to see Errol Spence and Esparza in Texas, Browne in New York, and Terrel Gausha on an Adrian Broner undercard in Ohio. It can't be like Kelly Pavlik and Jermain Taylor, where they visited the idea of them building a home base for a while; they have to commit to it for it to work. And I'm not asking for Ricky Hatton crowds, but we can definitely use a lot more Vinny Pazienza's...although I would love it if they were all Ricky Hatton crowds.