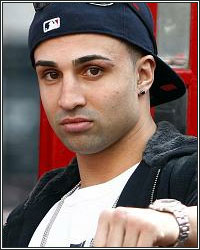 Paulie "The Magic Man" Malignaggi (32-4-0 7 KO's) had a solid 2012, winning the WBA Welterweight title in a butchering jab fest against Ukrainian Vyacheslav Senchenko and soaking up a thrilling homecoming bout against Pablo Cesar Cano at the Barclay's Center boxing debut a few months later. Besides that, the start of his broadcasting career commentating for Showtime and Fox Sports Network on numerous occasions dropped him into another edge of the pugilism business. He is expecting his inevitable retirement to come soon.

To start 2013, he has a lucrative crossroads bout set on April 27th against former world champion veteran "Sugar" Shane Mosley (46-8-1 39 KO's) headlining another intriguing Barclay's boxing event live on Showtime's World Championship boxing. Is this the best fight that could be set? Honestly, it is far from it, but this is Malignaggi's opportunity to prove he deserves a world title belt around his waist and Sugar Shane Mosley's last chance to prove he has any worth remaining at world class boxing.

Malignaggi was found stunned and once staggered to the canvas by game contender Pablo Cesar Cano in his last ring appearance, when he edged out a narrow split decision over 12 rounds. Despite a career defining beating of Senchenko previously, he also has much to prove of his modern dedication in his erupting career. It is possible a crisp right hand to his jaw from a physically imposing 147-pound Mosley could do the trick.

This will be only a year long layoff for the rusty 42-year-old Mosley, but the decade younger Malignaggi, known for lightning fast hand speed, solid footwork and a sharp jab is not similar to any of Mosley's recent opposition physically. Malignaggi never muscles his opponents in even the most grueling contests. "Canelo" and Pacquiao were fully capable of doing that to Mosley, but can Malignaggi?

Can this be an advantage to the man widely referred to as "Sugar"? Can Malignaggi's sharp punching and slick caress elude the future hall of famer? Or can Mosley turn back the clock and upset the apple cart? His last victory was an impressive one dating back to 2009, a vigorous grind down of Antonio Margarito. He is 0-3-1 since, so can he do this again with these fresh circumstances?

Be sure to tune in on Showtime come April 27th! Tickets will go on sale in the coming weeks along with official announcements of the undercard.

Follow Fighthype for the latest updates on Malignaggi-Mosley.