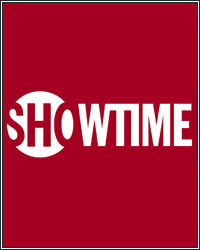 It's Monday. Welcome back for another edition of Observe and Fight, The Boxing Observer's compilation of observations and random thoughts from the week that was in boxing. Get caught up on some of the most recent events you may have missed out on, including Showtime's knighting ceremony of Floyd Mayweather, Lamont Peterson's successful return, Ishe Smith's astounding achievement, a shocker in the heavyweight division, and much more. Without further ado, check out the latest observations from The Boxing Observer, David Kassel.



After Saturday night, I'm surprised Showtime didn't force Steven Espinoza to resign as executive vice president and general manager in favor of Floyd Mayweather. Holy crap! I know a lot of boxing people dislike our website because of the access we get to Mayweather, and some have even nicknamed us "FloydHype" (which we do tend to have a lot of fun with), but damn did Showtime go a little bit over the top this weekend. I understand they have to promote Mayweather's May 4th showdown with Robert Guerrero, and I know signing Mayweather was a HUGE, GAME-CHANGING deal, but a birthday cake? Really? My wife even made a comment about the number of times Brian Kenny, who does an excellent job in my opinion, put his hand on Floyd's shoulder asking me, "Do you think Mayweather's bodyguards are getting a little uncomfortable with the amount of touching going on here?" The fact of the matter is that the Showtime card on Saturday was weak, and the announcement of Mayweather's signing was enormous, but it was a bit too over the top for my taste. I stated it way back when Espinoza was hired, Golden Boy Promotions will try to take over Showtime. Are there any more questions? Everyone knows that Mayweather is the best fighter of this generation, but we now must acknowledge that he, Al Haymon, and Leonard Ellerbe are the most powerful people in boxing. Anyone who can make an entire network come to a standstill has some serious leverage.


By the way Floyd, stick to fighting and promoting. Training may not be in the cards for your future.


How about Lamont Peterson's dynamic return to the ring? Peterson took about 2 1/2 rounds to get going before he began to dominate Kendall Holt. I actually gave Holt a pretty good shot to win because of everything Peterson had gone through, and I even thought Peterson looked drained at the weigh-in, but I couldn't have been more wrong. Peterson, even with a 14-month layoff, looked very sharp and ready to take on anyone at junior welterweight. He called out Danny Garcia after the fight, but it looks like Golden Boy will probably match him with Lucas Matthysse some time this summer. That's one hell of a fight with the winner likely facing the winner of the rematch between Danny Garcia and Amir Khan (assuming both fighters win their respective fights along the way). The junior welterweight division is stacked, and let's not forget about the one man who is sure to be a junior welterweight by year's end who can surpass all these world-class fighters...Adrien Broner.


Congratulations to Ishe Smith for becoming the first ever Las Vegas-born fighter to win a world title. Before Saturday night, Smith had never been able to rise to the occasion in big fights, but in his first (and probably only) world title shot, he delivered. I thought K9 Bundrage was going to break Smith's spirit in the latter half of the fight, but Smith stood strong and earned the right to call himself a champion. Not many people have gone through the struggles Smith has in his life, and he deserves to enjoy being a world champion for a little while. It's going to be interesting to see who Mayweather Promotions matches him up with next. Carlos Molina is the mandatory challenger, which would probably be the best fight for Smith at this point. Other, more dangerous options include James Kirkland, Alfredo Angulo, and Erislandy Lara. It still astounds me that no other fighter born in Las Vegas has ever won a world title.


Where does Cornelius Bundrage go from here? K9 has made the most of his abilities, far exceeding the expectations set out for him, but he is going to have a difficult time getting another title opportunity. He is still signed with Golden Boy Promotions and might be a strong option for a fight with Angulo or Kirkland, or he could be matched up with rising prospect Jermell Charlo. If K9 can win a fight like that, he may get one last crack at at a title shot, but the chips have to fall into place for that to happen. Either way, he's one of boxing's good guys and it was a shame that someone had to lose between he and Smith.


J'Leon Love has a bright future, but he, as Floyd Mayweather said, still needs more seasoning. Love was in tough Saturday night against Derrick Findley in the type of fight all young fighters need to have. Findley did not waver from his attack and showed Love that, as he steps up the competition, everything will become much tougher. Mayweather stated that Love will be back on the May 4th undercard, but against whom? One fighter who would be an interesting match-up for Love is rising Polish contender Patrick Majewski, who himself was successful Saturday night in a unanimous decision victory over Jamaal Davis.


Another heavyweight "pretender" was exposed Saturday! In case you missed it, David Price was knocked out in the 2nd round against 41-year-old Tony Thompson, sending shockwaves throughout European boxing. The outcome even caused Price's promoter, Frank Maloney, to collapse ringside. The 6'8" Price was on the fast track to face one of the Klitschko brothers and was deemed to have a good shot at knocking them off, but Thompson derailed those plans. A right hand to the side of Price's head left him on wobbly legs, forcing the referee to call off the bout. Where does Price go from here? Nobody really knows. Thompson, on the other hand, has already called out the other European heavyweight giant, Tyson Fury, who makes his American debut on April 20th against Steve Cunningham. I would like to see Thompson in there against either Bryant Jennings or Deontay Wilder to be honest. I would like to see if any American heavyweight hopefuls can emerge by defeating the grizzled veteran.


Another heavyweight hopeful was saved by poor judging Saturday night. Vyacheslav Glazkov was completely outclassed all night by undefeated American Malik Scott, however, one judge ruled the fight in favor of Glazkov, while another ruled it a draw. The draw was an absolute farce and showed why boxing needs more training for its judges. It wasn't the worst decision of the year by any means, but it could be remembered as the night Glazkov's career was saved. I highly doubt we'll see a rematch of this fight.


Hats off to rising junior welterweight prospect Chris Algieri for throwing over 1,000 punches in his win Saturday night, including 135 in the 10th, and final, round. The former kickboxing world champion is successfully transitioning into boxing and continues to get better as he is matched against more difficult opposition. It will be difficult for Algieri to win a world title, but it's good to see that he has a life planned after boxing. In an interview in January of last year, Algieri revealed that he plans on becoming a doctor after his fight career is over.


How does Audley Harrison continue to stay in the spotlight? Whenever we think he is finished, he goes out and shocks us all, as evidenced by his win in the Prizefighter tournament on Saturday. It wasn't easy for Harrison, as he had to go through 7 other heavyweight hopefuls, including the tough Martin Rogan, Albert Sosnowski, Timo Hoffman, Travis Walker, and Derric Rossy.


Any up-and-coming local promoter who wants to build a fan base should try and use the Prizefighter model to build its name. Much like an organized battle royal tournament, fans love elimination tournaments. If a local promoter can bring in fighters from around a particular region, in a particular weight class, they could give fans at least 7 quality fights and truly crown a winner. Fans could also get a few other 4 to 6-round match-ups on the card to make it worth their while. It's a hell of an idea and one that could help build a local fighter's fan base.


I refuse to comment on the Nonito Donaire vs. Guillermo Rigondeaux drug testing merry-go-round until all the facts have been released. So please don't ask.


Billy Dib defends his title this Friday night in a 50 Cent SMS Promotions event. So glad to see 50 doing well in his promotional venture. Did anyone even realize Dib was fighting this weekend?


Saturday night's Richard Abril vs. Sharif Bogere will not be action-packed, but it should be an excellent technical match-up. Abril will have to use his range to keep the slick and speedy Bogere away from him. Sharif is a relative wildcard, but anyone who has seen him live thinks he has all the tools to be a star. Abril has not fought since his awful split-decision loss to Brandon Rios last April. Was it an aberration, or is Abril really a legitimate contender?


Gary Russell Jr. returns in another showcase battle. No matter what people say, the combined record of Russell's opponents is 290-148-15, and most fighters who sign to fight him back out soon afterwards. Al Haymon has tried to match Russell tough, and his opponent Saturday, Vyacheslav Gusev (20-2), is no exception. The 5 knockouts on Gusev's record is not impressive, but he provides the best possible option right now for Russell. Fact of the matter is that nobody is chomping at the bit to step in the ring with Russell. He is a future pound-for-pound fighter and will be a world champion by year's end. Mark my words.


Each week, I feature an email from a fan on Observe and Fight. This week's email comes to us from P.M. regarding the future of Adrien Broner...


"Hey David, I watched the Adrian Broner fight last weekend and I have got to admit that there is not a legitamite challenge for him at 135 weight class. I know fans might say Gamboa would be a good challenge, but I am quick to disagree with that, and my reason is for one Gamboa has a glass chin. Although he has never been knocked out, he has been dropped many times against smaller guys. My second reason is Gamboa fights with his hands down wich would leave him open to get picked apart by "The Problem." I would love to see Broner move up and get the big fights with Garcia, Khan, or even a Rios (highly unlikely because of the GBP and TRP issue.) What do you think?"


I couldn't agree more. Broner vs. Gamboa is a mismatch and Broner would KO him within 8 rounds. I think Broner would be best served to take 1, maybe 2 more fights at 135 before moving up, even though there is no real challenge at this weight. The reason being is that it is very difficult to bring all the skills needed - speed, power, agility, etc. - up weight classes unless you do it slowly and very calculated. My ideal scenario would be to see Broner fight Ricky Burns in Europe in the summer (which Broner is pushing for), and then late this year, take on Lucas Matthysse at 140, maybe in December (with a possible tune-up fight at 140 in between).

That's all I've got for this week. Email any questions or comments to
dkassel@fighthype.com
and I will answer them throughout the week. Your email may be featured in the next "Observe and Fight." Follow me on Twitter @BoxingObserver, and be sure to "Like" The Boxing Observer on Facebook.
[ Follow David Kassel on Twitter @BoxingObserver ]