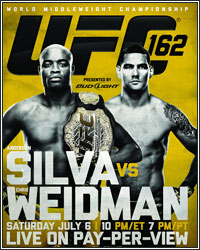 From outside the saloon, he could hear the younger man's spurs clanking against the wood floor boards as he stepped into the entrance, saloon doors swinging open freely. The sheriff turned to face his destiny. This is how they came at him, one by one, challenging the fastest gun in the west to a life or death duel. He had dispatched them all, some easier than others. Lately he had literally dodged a few bullets, yet remained alive, intact, and his legacy reaffirmed after each shootout. Now, the gunfighter's eyes locked on the sheriff as he narrowed his stare. This kid was young. Who the hell did this punk think he was to walk into his town, his saloon, and think he could beat him? 11 times they had come at him and 11 men had been vanquished before him. In his mind, he knew at some point fate would turn the tables as age waits for no man. For a moment…just for a moment…the Sheriff wondered, "Could this be the one?" Both men reached for their holsters and the deafening sound of the almost simultaneous gunfire echoed throughout the room. It was over in an instant!

That exact scenario happens this Saturday at UFC 162 live from the MGM Grand Garden Arena in Las Vegas, Nevada. The greatest mixed martial artist in the world, Anderson "The Spider" Silva,l takes on the undefeated young gun, Chris "The All American" Weidman, for what is sure to be one the most intriguing and possibly history-making fights in recent UFC lore. Along with that bout, this card features a former champion and some top contenders trying to get back to their winning ways, or at least keep their win streaks alive to garner a title shot, as Frankie Edgar, Mark Munoz and Cub Swanson are ready to explode into a championship opportunity. If only their respective opponents will cooperate. Let's take a closer look.

Anderson "The Spider" Silva (33-4) vs. Chris "The All American" Weidman (9-0)

This is the perfect scenario of the legend and greatest of all time against a younger, possibly stronger, and undefeated fighter that has the perfect skill set to beat him…at least on paper. It is true that time waits for no athlete, while pride and effort can only hold it at bay for so long. It is true that at some point, someone will knock off the best of the best, Anderson Silva! Silva's on a remarkable 17-fight win streak, a record 16 of those coming in the UFC, and he has defended his belt successfully another record 11 times, all the while occasionally jumping up to light heavyweight where he has easily toyed with and destroyed the bigger, slower men. This in an age where a 4-fight win streak over some top contenders can get a man a title shot. This in an era where most champions are considered legendary if they defend their title 4 or 5 times. Just like gunfighters looking to notch their belt, challengers have come at him in all shapes and sizes and with all the different skills sets that MMA offers. With each conquered opponent, his legend has grown and his aura of invisibility has manifested.

You would never know that speaking to Chris Weidman. If self-confidence is the key to victory, then The All American has this one locked down. What's interesting is that he does not come off as cocky, but he truly has a rock solid belief that Anderson Silva is just another man and any man can be beaten. For sure though, Weidman, more than any other opponent Silva has faced, may have the tools to win. Chael Sonnen was the only fighter to come close to beating Silva, and in doing so, he did expose the only weakness in Silva's game, which is his ability to defend the takedown. At first glance, it's not a glaring hole as Silva defends 81% of his opponent's takedown attempts, but Weidman has a 100% takedown accuracy. The real key here is that Weidman has much better striking ability than Sonnen, and is faster and stronger. Silva cannot get taken down and lay on his back and just simply defend for 4+ rounds against Weidman as he did against Sonnen. Weidman will finish that fight either with ground and pound or with a submission. This is a guy who's not only a 2-time D-1 All American wrestler, but also a U.S. Brazilian Jiu Jitsu Champion and has made it all the way to the finals at the Abu Dhabi Jiu Jitsu Championships. That's freakin crazy! Couple that with the fact that he's 28, in his athletic prime, and 10 years younger than his opponent. Put it all together and you have a legitimate, no hype needed threat to the Champion like none other he's faced. For Anderson to win this, he'll need to be at the top of his game physically (no injures coming in) and make very few mistakes.

The Pick: The champ is the champ and although this will be his most challenging opponent in years, he is still the favorite. Anderson is well aware that Weidman will try and use his striking to get the takedown, and he's faced some of the greatest Jiu jitsu specialists as well as wrestlers in the business. Look for him to frustrate Weidman by stuffing most of the takedowns, and even if he does get taken down, he'll defend and get back to his feet. That's when he'll bait The All American into a striking war and then it's all over. Silva by KO!

The X Factor: Weidman's entire game is the X factor, along with the fact he's undefeated. For him to win, it's simply going to be by takedowns and by frustrating the champ, even if he can't submit him. If he can make Silva work off his back, then he'll also make him tired, which will also negate the champ's body movement in the standup. Watch for Weidman to get Silva's timing and catch him flat-footed for a moment, which will be fight changing from a momentum standpoint. If he can do that consistently, the night and the fight is his. .

Frankie "The Answer" Edgar (14-4-1) vs. Charles "Do Bronx" Oliveira (16-30-1NC)

Not many people can lose 3 fights in a row and still be ranked as the number 10 pound-for-pound fighter in the world. Not many people are Frankie Edgar either. He's had 7 championship fights in a row in 2 different weight classes, winning 3, losing 3, and battling to a draw in another. His last 3 losses have all been close and controversial. Within all this, he's proved that his energy is limitless, his chin is made of granite, and his will is unbreakable. So, is the UFC giving him a win here by pitting him against Charles Oliveira? There really is no such thing as a sure thing in the UFC. The level of competition and skill set is just too high.

Oliveira is a finisher, winning 6 fights by KO and 9 by submission. He was on a title shot track before being derailed by Cub Swanson last September at UFC 152. With a win here, "Do Bronx" is on top of the Featherweight world. A loss for "The Answer" certainly raises a lot of questions about his future.

The Pick: Frankie Edgar is still one of the best in the world and still improving. Look for him to come out and dominate Oliveira with his pace early and where him out. Edgar will out-speed him, out-wrestle him, and out-box him. The Answer is back with a knockout!

The X Factor: Oliveira has reach and distance at 5' 10", as well as underrated Muay Thai. If he can use that to his advantage and fight in the long distance, then he may be able to neutralize Edgars attack and slow his pace.

Cub Swanson (19-5) vs. Dennis Siver (21-8)

This will prove to be at least as excited as the title fight; maybe even more so. These guys really bring it and they are both explosive and dynamic strikers. Swanson is on a tear, having defeated Charles Oliveira and Ross Pearson by knockout and most recently commanding a decision win over highly regarded Dustin Poirier at UFC on Fuel in February.

Siver has seemingly reinvented himself and has gone 2-0 since dropping to Featherweight. For a 5'7" guy who's built like a tank with short limbs, it's crazy to think that he was competing at Welterweight, much less Lightweight. This is definitely his weight class and it's where the former German Kickboxing champion just may finally find his way to a title shot.

The Pick: Swanson in a hard-fought and close decision. He will need to avoid Siver's come-from-anywhere strikes and use some takedowns to defuse his opponent's momentum.

The X Factor: Siver has the nastiest spinning side kick in all of MMA. One shot landed properly and it's over!

In other top fights for UFC 162:


Mark "The Filipino Wrecking Machine" Munoz (13-3), who has the worst nickname in MMA, gets back on the road to title contention with a close, hard-fought victory over Tim "The Barbarian" Boetsch (16-5)

Chris "The Crippler" Leben (22-9) has a comeback win against Andrew Craig (8-1)

Dave Herman (21-5) beats Gabriel "Napa" Gonzaga (14-7)

And the 4th member of the Gracie family to fight in the UFC does so with a victory as Roger Gracie (6-1) defeats Tim Kennedy (15-4).
Thanks for reading and supporting. Have a powerful day!