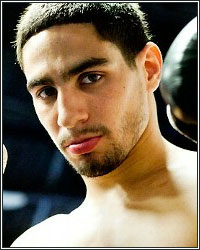 It's Monday. Welcome back for another edition of Observe and Fight, The Boxing Observer's compilation of observations and random thoughts from the week that was in boxing. Get caught up on some of the most recent events you may have missed out on, including the continuing beef between Floyd Mayweather and Oscar de La Hoya, the return of Miguel Cotto, a heavyweight super-fight being finalized, the demise of another heavyweight hopeful, the end of an era for an MMA legend, and much more. Without further ado, check out the latest observations from the Boxing Observer, David Kassel.



Is Danny Garcia vs. Lucas Matthysse going to take place on the Mayweather/Canelo undercard or not? Too many internet rumors. Either make the fight for the undercard or don't. Do me a favor fight fans and media, stop circulating a rumor when you have absolutely no idea what the hell you are talking about. Unless your name is Danny Garcia, Lucas Matthysse, Richard Schaefer, or Al Haymon, shut down your Twitter feeds until we hear otherwise. Please and thank you.


Considering the two have made so much money together, why is there still so much animosity between Floyd Mayweather and Oscar de La Hoya? It's one thing to not like someone on a personal level, but boxing is one of the only sports where people can do strong business with another despite having absolute disdain for each other. That's what we have with Floyd and Oscar. When the two fighters met in 2007, the fight broke records that will be difficult to match (almost 2.5 million pay-per-view buys - just mulitply that times $60). There was certainly some serious tension between the two men during the buildup to the fight, but it's been 6 years and many millions of dollars since. Richard Schaefer is the mastermind behind the Golden Boy empire. He has the established relationships with the money guys, and he makes these fights happen. Oscar certainly plays a huge role in the company as well considering he is the "Golden Boy" and started the promotional company from scratch about 10 years ago. Oscar builds the relationships with the fighters while Schaefer gets them paid. Oscar has probably made more money working with his promotional company than he did as a fighter, and a big chunk of that has come from Floyd Mayweather promoted fights. Considering Schaefer is the one who deals with Mayweather and The Money Team, why is Oscar still so hell-bent on watching Mayweather lose? Mayweather's undefeated record is great for boxing business, which in turn is great for De La Hoya's wallet. If Mayweather loses, everyone loses. The ridiculous amounts of money go away. The only time Oscar and Floyd have to deal with each other is during a promotion, and even then, it's on a limited basis, usually in front of the public. How about letting bygones be bygones and enjoy the riches coming everybody's way. To the victor goes the spoils.


Can Miguel Cotto bridge the gap between HBO and Golden Boy Promotions? Cotto, who formerly worked with Top Rank Promotions before venturing out on his own and working with Golden Boy Promotions for his last two fights (Floyd Mayweather on HBO and Austin Trout on Showtime), announced he will be working with HBO and fighting on the main event of a Top Rank promoted card on October 5th (opponent TBD, but Delvin Rodriguez is the frontrunner to land the fight). Cotto did not sign a promotional agreement with Top Rank. This is a one-fight deal. However, Cotto is still one of the biggest names in boxing and brings in over a million viewers every time he fights. When Cotto fights on October 5th, he will most likely bring in more revenue for HBO. Considering he is still a free agent, what if Cotto wants to work with Golden Boy Promotions in his next fight? Will HBO be willing to make an offer on a Cotto fight if he is working with Golden Boy? As the old saying goes, if it makes dollars, it makes sense.


Is David Price's career officially over? After Price's 2nd consecutive knockout loss to two-time world title challenger Tony Thompson, England's only hope to dethrone a Klitschko seems to be Tyson Fury. Price, whom I personally believed had a higher ceiling than Fury, needs to regroup and figure out who he is as a fighter. He does not need to allow someone else to tell him who he is. Thompson is not a world beater. He is a Top 10 heavyweight, but would never have been in the conversation of the heavyweight division 20 years ago. Price can either take the slow route back or he can try to come back quickly and build his name up. The latter will most likely result in failure once again. Price needs to take the route of American heavyweight hopeful Bryant Jennings, who is slowly and gradually getting better rather than rushing to get to the top.


Promoter Frank Maloney seemed to take Price's loss harder than anyone. I feel for the guy. Maloney has invested a lot of time and money into Price and his post-fight interview had him in tears. It made me think he did not agree with the addition of Lennox Lewis into Team Price's training camp. Maloney still has plenty of talent in his stable, but his tears made me believe Price was his last push for a heavyweight champion. He has been promoting a long time and did not seem to have the energy to put more time into another fighter.


I sure hope Tony Thompson's wife is okay. After the fight, Thompson claimed he was going to go home and break his wife's hip (by making love). He also called Tyson Fury a female body part that shall remain nameless. I didn't think Thompson was right by using that stage to come up with those one-liners, but as far as Thompson's career, he will be used as a possible stepping stone for future heavyweight hopefuls. At this point, if they can beat Thompson, they should be close to being ready for a Klitschko.


Is Wladimir Klitschko vs. Alexander Povetkin actually going to happen this time? The fight is officially signed for October 5th (probably a split-site, taped-delay doubleheader on HBO with the return of Miguel Cotto) in Russia. Klitschko's purse is reportedly $17 million for the fight, with Povetkin making $6 million. Unless Povetkin really gets injured (or really does not want to lose his title), he will be in the ring to take his loss like a man. He has 6 million reasons not to back out this time.


I love the Prizefighter tournament format! An American promoter needs to take a page from one of England's running successful promotional ventures and bring the format into the United States. It could be a once-a-month venture on ESPN Friday Night Fights, NBC Sports Network, HBO2, or ShoBox. It wouldn't cost a lot of money and would bring in big ratings. Hey, maybe Golden Boy Promotions and CBS might want to think about holding a Prizefighter tournament on network television as the prelude to a world title main event. It's just a thought, but one which could bring in big money.


Even though he seems to be regressing, Billy Dib is winning over more fight fans. I don't think Dib's current fighting style will keep him around for long, and I don't think he will beat Evgeny Gradovich in a rematch (if Gradovich wins his next fight on July 27th), but it will be fun to watch. I would actually love to see Dib match up with Abner Mares. That's an all-action fight if I have ever seen one.


I'm glad to hear Marcos Maidana is okay after his car accident. It sounds like Maidana didn't suffer any major damage in the accident in Argentina. Forget about boxing for a second. Any time life becomes a serious threat, sports go out the window.


Anderson Silva made $600,000 for his loss on Saturday night to Chris Weidman. Weidman only made $48,000. If boxing is dead, just remember that boxing's best fighter, Floyd Mayweather, is making a guaranteed $40 million purse for his September fight against Canelo Alvarez and made a guaranteed $32 million purse for his last fight. His last opponent, the unheralded Robert Guerrero, made $3 million. Either Dana White is screwing his fighters worse than Don King, or MMA is still not as big and lucrative as boxing. I'm going with the latter.


Each week, I feature an email from a fan on Observe and Fight. This week's email comes to us from Louis T. regarding a potential Sergio Martinez vs. Gennady Golovkin match-up...


"I like Martinez character a lot but I have the feeling that he might be a bit scared of Golovkin knowing that the fight between the two is almost unavoidable."


Martinez and his team came out publicly this week saying they would clown around with Golovkin for 12 rounds. In my opinion (and I have stated this before), I believe Golovkin is the best middleweight in the world right now. He does a fantastic job of cutting the ring off and he hits like a heavyweight. He's a harder puncher than Julio Cesar Chavez Jr. Golovkin is a technically sound fighter who doesn't waste a lot of energy and he has the amateur pedigree you love to see in a world-class fighter, having won an Olympic silver medal. Martinez is still at the top of the middleweight division right now because he has to lose a fight before he can be knocked out of the #1 spot. To say Martinez is scared is not fair. It's foolish for Martinez to get in the ring with Golovkin right now because not many people, outside of hardcore boxing fans, know who Golovkin is. People tend to forget that boxing is a business and it's about making the most money for everyone involved. Martinez made seven figures to fight Julio Cesar Chavez Jr. and almost assuredly (although I don't have the official figures) made over seven figures for his last fight in Argentina against Martin Murray considering the fight sold out a soccer stadium in Argentina. This fight needs to marinate a little longer while Golovkin gets at least 2 or 3 more exposure fights on HBO, and Sergio needs at least 1 fight in between due to injury and ring rust. If the two do ever meet (and that's definitely not a guarantee since Martinez is nearing the end of his career), I do favor Golovkin because Martinez is showing signs of slowing down. In both fighters' prime, I think this fight would be a fight for the ages.

That's all I've got for this week. Email any questions or comments to
dkassel@fighthype.com
and I will answer them throughout the week. Your email may be featured in the next "Observe and Fight." Follow me on Twitter @BoxingObserver, and be sure to "Like" The Boxing Observer on Facebook.
[ Follow David Kassel on Twitter @BoxingObserver ]