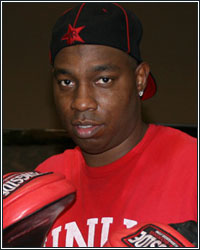 "He looks and sounds like a guy that is tired of fighting," stated House of Ryu head trainer Ron Frazier, who shared his thoughts on former UFC middleweight champion Anderson Silva's knockout loss to Chris Weidman. It was Silva's first loss inside the Octagon since 2006, when he began his UFC career and ran off 16 straight wins and a nearly 7-year reign as champion. Frazier believes that dominance is one of the reasons why Silva has been doing more and more of his taunting antics inside the Octagon lately. "He has been showboating more and more and it caught up to him. Maybe he will get his fire back, but don't be surprised if Anderson Silva never fights again," he continued.

Is Anderson Silva really not motivated by holding the title anymore? That seems to be the direction Frazier is leaning in, stating, "A 7-year run in MMA at the highest level with no one even close to you talent-wise and being 37 or 38 and having money, you have to ask yourself, where does the desire come from at this point? He is the GOAT [Greatest of All Time] and not chasing anyone; they are all chasing him," he added.

UFC President Dana White seems to have different plans for the former champion. Initially, White stated that he wanted the rematch between Silva and Weidman to take place in December at UFC 168, but with no commitment from Silva, he has now backed off of that stance, leaving the current main event slot for the rematch between Ronda Rousey and Miesha Tate. Everyone anxiously awaits Silva's next move, but no one is certain if that move will take place inside of the UFC Octagon.
[ Follow Percy Crawford on Twitter @MrFighthype ]