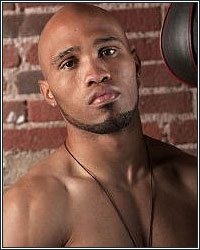 At approximately 7:00 PM, at the Mayweather Boxing Club, Ishe was presented with a Proclamation signed by the Commissioner's office, honoring him as the first Las Vegan & Nevada to win a world championship boxing title. In accordance with the proclamation, Ishe has been assigned his own day, "Ishe Sugar Shay Smith Day", commencing February 23, 2012 (day he won the IBF Championship), and each year hereafter.

Pictured with Ishe is Floyd Mayweather, and the presenter of the proclamation, Regina Coward-Holman, who is with LVMPD and also the President of the Black Police Association.

It has also been brought to our attention that Ishe is the first professional boxer, native or simple resident, to ever be presented with a Proclamation in the city of Las Vegas.

Please see Ishe's statement below: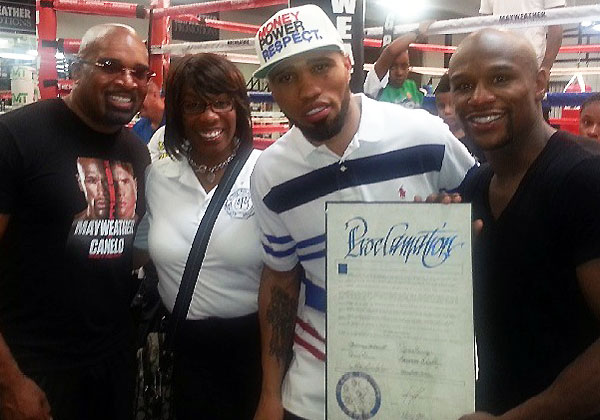 I'd like to first off thank God my Lord and Savior. In my wildest dreams I would have never thought I would see the day when Las Vegas, my city and my hometown, would recognize my work and efforts to make this city proud. I am beyond humbled and extremely touched that today I was given a proclamation to honor me, Ishe Smith, with my own day.
I would like to thank my fans and family for all of your unconditional love and support. I am cognizant that all of this wouldn't be possible without the help of my trainers and the opportunities I've been afforded by the Mayweather Promotions family.
Thank you to all those who believed in me and please know that I will continue to do my best to be a positive influence to the youth in Las Vegas and will strive to make this great city proud today and always.
God Bless You All,
Ishe Smith