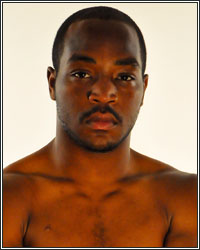 Everyone knows that teachers are capable of influencing individuals at an early age. For 20-year-old unbeaten Jr. Welterweight Mike Reed, it was a substitute teacher who first had an impact on his future career. carries a nickname that a substitute teacher came up with. "I had a substitute teacher; he was real cool. One day, I told him I boxed. He didn't believe me, so I brought in a tape and he was impressed; said 'Man, we gotta get you a nickname,' and he came up with 'Yes Indeed'," Reed reminisced during a recent interview with FightHype.com.

The Maryland native is a third generation fighter; his dad, uncles, and grandpa all having been fighters during their day. Reed's talents, however, have surpassed his mentors. as he is off to an impressive start to his pro career. A standout amateur, he has displayed fast hands and smart boxing skills. His intelligence expands beyond the boxing ring as well, as Reed is the latest in the recent steady line of college-educated boxers. He is pursuing his degree in accounting. The self-described "good with numbers" gentleman outside of the ring has produced some impressive numbers, so far, inside the ring with a 4-0 record. The next step in his rising career comes this Saturday against his most experienced opponent to date at the Rosecroft Raceway in Fort Washington, Maryland.

Reed is also one of several young prospects coming out of the Washington D.C. area, which has been in a recent drought after regularly producing champions and contenders throughout the past decades. "We had nine guys from the area participate in the Olympic trials. All of them have turned pro. We're moving at a good pace. Look out for the D.C. area once again," he explained. Reed prides himself on his clean upbringing, looking to be a shining light in a sometimes dark and dirty sport. At the same time, he hopes to be a breath of fresh air for a community searching for role models. Even as the young Reed continues to learn, he also doesn't fail to pass up an opportunity to teach. "Sometimes I still go to visit with teachers, and when I do, they ask me to speak to the class. I'm getting more comfortable with that role," Reed continued. "It always almost seems that it's the guys that have something going for them that get caught up in different things? You always see on the news an 18-year-old with something happening to and you see they have or had something going for them. It's very important for me to be a role model."

Thus far, Reed's intelligence and maturity, not to mention a father/trainer that is guiding his path, have him on the right track. When the casual boxing fan tunes in to watch, if they are someone looking for a breath of fresh air in an often thuggish sports world, then Mike "Yes Indeed" Reed will be the guy to root for. Following his career may just be a learning lesson to fans and young fighters alike.