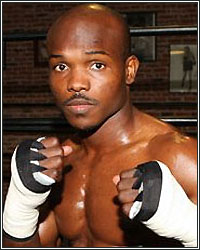 It's Monday. Welcome back for another edition of Observe and Fight, The Boxing Observer's compilation of observations and random thoughts from the week that was in boxing. Get caught up on some of the most recent events you may have missed out on, including a proposed rematch between Manny Pacquiao and Timothy Bradley, the first controversial ending in 2014, Floyd Mayweather targeting Manny Pacquiao, and much more. Without further ado, check out the latest observations from the Boxing Observer, David Kassel.

Welcome back Observe and Fight readers! I hope the holidays treated everyone well. I got a lot of feedback from readers about my boxing wishlist in 2014, and I also got a TON of emails regarding my year-end awards. The most critiqued award was giving Danny Garcia the Fighter of the Year Award. In case you missed it, check it out, but I stand fully behind my decision. Floyd Mayweather, Timothy Bradley, Adonis Stevenson, and others were all very deserving of this award, but, to me, nobody made more of a splash and earned the respect of the boxing world more than Garcia. The one thing I did notice based on a lot of your fan emails is that boxing is back, and if the beginning of 2014 is any indication, we're off and running and showing no signs of slowing down!

As reported by Fighthype's Ben Thompson on Sunday evening, all signs point to Manny Pacquiao facing Timothy Bradley in a rematch this April. Once and for all, we're finally going to get an answer as to who the better fighter is. Anyone who watched the 2012 fight between the two men (it's hard to believe that was already 2 years ago) saw Pacquiao decisively beat Bradley. I myself made a huge stink about the judging in that fight, but as I sit back and think about it now, and after re-watching the fight, I can't help but wonder one thing. While I still think Pacquiao dominated that fight, the judges scorecards were all oddly close. Both Duane Ford and C.J. Ross (yes, the same C.J. Ross who scored Mayweather vs. Canelo a draw) scored it 7 rounds to 5 for Bradley, while judge Jerry Roth scored it 7 rounds to 5 in favor of Pacquiao. Maybe the fight actually was closer than we gave it credit for. Fans can claim conspiracy all they want (and I was one who did at the time), but all 3 judges had it close. There has to be something to that, right? Considering Bradley was fighting on two bad feet (he seriously injured both early in the fight), maybe the 2nd time will be different. Maybe Timothy Bradley will show clearly why he beat Pacquiao the first time in the judges eyes. I have to think that a healthy Bradley is going to give Pacquiao all kinds of fits, and Bradley is going into this fight with something to prove.

Not only will Bradley be trying to prove something, but he'll also be auditioning for a September fight with Floyd Mayweather. As it has been well reported, all indications are that Bradley only has one more fight left on his Top Rank contract. This is all just speculation because Bradley could very easily re-sign with Top Rank. Bob Arum has already delivered and made Bradley a ton of money, and nobody would blame the "Desert Storm" for it, but there is one thing Bradley could do. If Bradley decides to part ways with Arum and company, he could promote himself in a September showdown with Mayweather so he wouldn't have to share profits with a promoter (much like Miguel Cotto is doing now). Of course, this is all contingent on Bradley beating Pacquiao in April, but after a September fight with Mayweather, win or lose, Bradley will still be a free agent and can do whatever he wants. Promoters will be lining up to sign him. In my opinion, Bradley is in a win-win situation because if he loses to Pacquiao, it would set up a trilogy fight (unless Pacquiao wins by knockout). Bradley is in a very strong position right now, and he deserves everything coming his way.

Fans better get ready to shell out those pay-per-view dollars this year. Canelo has pay-per-view fights scheduled in March, July, and November of this year. Manny Pacquiao is fighting on April 12 on PPV. Floyd Mayweather has PPV's scheduled in May and September. Miguel Cotto is slated to fight Sergio Martinez in June, more than likely on PPV. Pacquiao will most likely fight twice this year, meaning another PPV in October. According to these numbers, this gives boxing fans 8 months which have PPV fights scheduled. Only January, February, August, and December are currently not scheduled for big money fights. Throwing in the fact that Andre Ward could meet Adonis Stevenson or Gennady Golovkin this year, names like Adrien Broner and Amir Khan are looking for bounce back years, and other fights could potentially be made, there is a possibility that there will be a PPV fight every month this year starting in March. I know most fans won't buy all the PPV fights, but the more money boxing brings in, the more interest it draws.

What's with Floyd Mayweather mentioning Manny Pacquiao's name a lot lately? If you followed Twitter over the holidays, or if you listened to any of Mayweather's interviews on FightHype, Pacquiao's name has been linked to Mayweather, but this time it's Mayweather who is doing the talking. From the Twitter Christmas card to other instances, it seems Mayweather is deliberately going out of his way to bait Pacquiao into a verbal war. Some fans may see this as Mayweather and Pacquiao finally close to coming to an agreement to fight, but this is not the case. Everyone knows that Pacquiao is under contract with Top Rank until 2015, so the fight WON'T happen in 2014. However, Mayweather could be setting up a showdown in 2015 if Pacquiao doesn't re-sign with Top Rank. What I feel Mayweather is doing is laying the groundwork for a potential mega-fight with Pacquiao in 2015. It's never too early to start promoting a mega-fight!

We're only 6 days into the new year and we already have a controversial ending in a world title fight. If you didn't get the chance to watch the season premiere of ESPN Friday Night Fights, you missed a world title already changing hands. Rances Barthelemy scored a sensational 2nd-round knockout of Argenis Mendez to win the IBF junior lightweight title. The only problem with the KO was that the two punches which sent Mendez to the canvas were a full second after the bell sounded. Don't get me wrong, Barthelemy, who had already knocked Mendez down in the 2nd round, was probably going to stop Mendez later in the fight anyway. However, referee Pete Podgorski did a poor job of being in position to separate the fighters when the bell rang, even after he gave them a verbal warning at the 10-second warning. The referee has to do a better job of officiating. Also, the bell ringer needs to make 100% certain to ring that bell loud and clear. The first bell indicating the end of the round was soft, and there was a full second between the first and second "ding." That was a poor job all around by the crew working that fight. I don't expect a different outcome if Mendez is awarded a rematch, but he didn't get a fair shake in my mind. The knockout punches, to no fault of Barthelemy, who was caught in the heat of the moment, landed well after the bell sounded.

By the way, does anyone else think that Argenis Mendez looks like a taller, skinnier version of Zab Judah?

If Caleb Truax wants to consider himself a contender, he'll need to step his game up. Truax looked awful in his draw, Friday night, against Ossie Duran. It is well documented that Truax has only fought outside the state of Minnesota (not exactly a boxing hotbed) twice. Once was early in his career, and the other time was against Jermain Taylor in which he lost a clear unanimous decision. I think Truax can be a fan-friendly fighter, and if he is satisfied with making middle of the road money fighting solely in Minnesota, that is certainly his prerogative. However, if he wants to truly work his way up to the top, he needs to find better sparring and training and needs to move his home-base because Minnesota is not the ticket to a world title.

What's this nonsense about Abner Mares faking a rib injury? A couple weeks ago, news broke that Mares had injured a rib while sparring in preparation for his rematch with Jhonny Gonzalez (the 2013 Observe and Fight Upset of the Year). I am a big fan of both Mares and Gonzalez, but when reports surfaced that Mares was not actually sparring in Mexico at the time of the apparent injury, I have to be honest, I have my doubts about who leaked these reports. The reports of Mares faking an injury in order to get more time to prepare may very well be true, but there are certain fighters in boxing who don't fit that description, and Mares is one of them in my mind. Mares has taken on all comers since turning professional, and I would like to believe he is itching to get back in the ring and avenge his first career loss as soon as possible, especially since he lost via 1st-round knockout. There's an old saying that rumors usually have some truth to them, but, in this case, I would like to see who started these rumors.

There will be no email of the week since this is the first Observe and Fight of 2014, and to all of those who are braving the horrible winter storm, please stay safe. I spent most of Sunday shoveling snow, and it barely made a dent. If you don't have to go outside, please don't chance it. Where my wife and I live, wind chills temperatures are supposed to reach negative 43 degrees Fahrenheit (-41.667 Celsius). If the roads are bad, please stay inside and stay safe.

That's all I've got for this week. Email any questions or comments to dkassel@fighthype.com and I will answer them throughout the week. Your email may be featured in the next "Observe and Fight." Follow me on Twitter @BoxingObserver, and be sure to "Like" The Boxing Observer on Facebook.
[ Follow David Kassel on Twitter @BoxingObserver ]