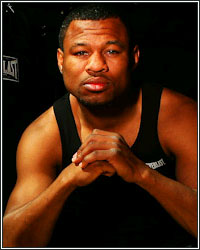 "It's pissing me off that people are turning my quotes around," stated future Hall of Famer "Sugar" Shane Mosley, who contacted FightHype.com to set the record straight regarding recent quotes attributed to him in the media. Evidently, Mosley was none too pleased about the fact that certain media outlets are taking select quotes from him to make it appear as though he believes Manny Pacquiao would defeat Floyd Mayweather if the two ever face each other inside the ring. According to Mosley, he's noticed a pattern that whenever Mayweather fights, certain media outlets make it appear as though he's rooting for, or even helping, Floyd's opponent, which he says couldn't be further from the truth.

"They ask, 'Well, what chance does Manny have?' I say, 'Well, you know, he has a puncher's chance. He does hit pretty good. If he can hurt Floyd, then maybe something can happen.' But I also said, 'But Floyd's the better fighter and he's never going to hit him to be able to hurt him, so it's not going to happen,'" Mosley explained, recalling a question he recently answered about the potential fight. Apparently when the story was written, however, only the first half of his quote was used, and the author made it appear as though Mosley thinks Pacquiao will knockout Mayweather. "I'm telling you it's not going to happen because if Manny can't catch me and I've got a popped Achilles and I'm walking around in a boot for damn near the whole training camp, then he ain't going to be able to catch Floyd unless Floyd just gets old or he just slips up. And even if he does slip up, Floyd can still get away from him."

Mosley said he also noticed similar tactics being used when Mayweather faced Saul "Canelo" Alvarez. "Even with Canelo, I said, 'Listen, I'm not on nobody's side.' Eric Gomez just wanted to use the gym for Canelo because they didn't want to go down there to Abel Sanchez's gym because of Golovkin; because they might be fighting or something, you know what I'm saying, so they didn't want to go down there," he continued as he discussed his decision to allow Alvarez to use his gym in Big Bear to preapre for the bout. "I was like, 'Well, alright, cool. If you guys want to use my gym, no problem.' But they tried to turn it into a me against Floyd. I'm like, that's not what's going down. I like Canelo. Canelo's a good kid and he fights real good; I like him, you know what I'm saying, but that's not what I was doing. I was just trying to help a fellow boxer. Golden Boy asked me, and I was trying to get lined up for a welterweight fight through Golden Boy, so I said go ahead and use it. But they tried to turn it into me trying to be for Canelo and against Floyd."

Mosley added, "I'm tired of this against Floyd thing; like Mosley is against Floyd or Mosley is saying this against Floyd. No, no; I'm not doing that. Floyd's a great fighter. He works hard, trains hard, and does what he's supposed to do. He's the best right now and there's nothing else to be said. That's it. That's just it. I'm just tired of it. I'm tired of the Mosley against Floyd thing."
[ Follow Ben Thompson on Twitter @fighthype ]