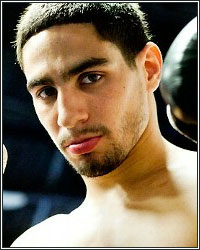 It's Monday. Welcome back for another edition of Observe and Fight, The Boxing Observer's compilation of observations and random thoughts from the week that was in boxing. Get caught up on some of the most recent events you may have missed out on, including the return of Danny Garcia, several candidates for Fight of the Year over the weekend, a preview of this Saturday's huge Showtime tripleheader, and much more. Without further ado, check out the latest observations from the Boxing Observer, David Kassel.

It's time for Danny Garcia to test the welterweight waters. Let me make one thing very clear, I am a fan of Danny "Swift" Garcia. He is entertaining in the ring, honest to his fan base, and doesn't make excuses. Garcia never once admitted that Rod Salka was the man he should have been in the ring with. All Garcia kept saying was that he had a job to do. Why Al Haymon chose Salka as an opponent, and Showtime approved the bout, is still a mystery to me. Salka had no business in that ring against the super lightweight champion, but what's done is done. For those saying that Haymon was trying to set up a Garcia vs. Lamont Peterson unification, that may be true, however, what is the reason we need to see that fight? Last time I checked, Peterson was viciously knocked out by Lucas Matthysse last May, the same Matthysse whom everyone thought was unstoppable until Garcia derailed the train last September. So what exactly is the reason Garcia needs to stay at 140? He clearly struggled to make the weight. Why else would he have requested a 142lb. catchweight Saturday night? There are only 2 fights at 140lbs. that I'm interested in seeing Garcia in. One would be a rematch with Matthysse, although I think that fight ends the same as the first. The other is a match-up with the brash Adrien Broner. Otherwise, Garcia needs to move up to welterweight. End of story.

Garcia doesn't seem too eager to want to step into the ring with Floyd Mayweather. Garcia has stated that he doesn't need a fight with the pound-for-pound king, but there may be nobody more deserving of a shot than he is. If Garcia was named as the opponent for Mayweather in May 2015, fans would be more than stoked because that's a competitive fight fans are willing to pay for. I'm not saying Garcia has to fight Mayweather to secure some sort of legacy. All I'm saying is his options at 140 are limited, and there are a wealth of resources and other potential paydays to be made that may or may not lead to the ultimate prize.

I'm not downplaying the quality of Lamont Peterson as a fighter. Peterson is an excellent fighter and deserves to be in the discussion as one of the best at 140. He was lights out spectacular against Edgar Santana, but that's what he was supposed to do. Peterson is an excellent super lightweight, but I believe he needs to stay there. An eventual move to 147 for Lamont might be crippling to his career.

Can we finally have Peter Quillin vs. Daniel Jacobs for the middleweight belt? PLEASE!!! There is no better time than the present after Jacobs dominated Jarrod Fletcher to win a version of the WBA title. Both guys are from Brooklyn. You can't tell me they wouldn't fill Barclays Center and make close to seven figure paydays for that fight. Time to make it happen.

The fight of the weekend came from the little men! In a top contender for Fight of the Year, 105lb. titlists Francisco Rodriguez Jr. and Katsunari Takayama went out on their shields in an all-action, non-stop war. Rodriguez eventually prevailed to unify the IBF/WBO title belts, but both men deserved to be winners after that battle. If you aren't a fan of the lower weight classes, I suggest you give them a chance because they usually produce the most entertaining fights for the fans.

Two other Fight of the Year contenders took place Friday night! Iron Mike Productions continues to excel while putting together fight cards the fans can be proud of. Friday night in Pittsburgh was no exception. In the main event, Sammy Vasquez Jr. knocked out James Stevenson in the 9th round of a hellacious battle. In the evening's co-featured bout, Monte Meza Clay stopped Alan Herrera in the 10th round of a gutsy affair. I don't know about you, but I'm loving all the boxing fans are receiving on TV every week, even if it isn't on HBO or Showtime.

Czar Glazkov narrowly escaped an upset Saturday night. The Ukrainian heavyweight squeaked past journeyman Derric Rossy in a fight that shouldn't have been that difficult. Ever since his disputed draw with Malik Scott, Glazkov hasn't been the same.

This week's Showtime championship tripleheader is a can't miss night of fights! First of all, the event takes place at the Stubhub Center in Carson, California, and if you follow boxing at all, you know there is something special about that venue producing memorable fights. The opening bout is a rematch for a super middleweight title belt as Sakio Bika once again defends against Anthony Dirrell. The first fight produced some fireworks and nothing indicates this fight won't do the same. The evening's co-feature has WBC lightweight champion Omar Figueroa defending against Daniel Estrada. All you have to do is read Figueroa's name to know you need to watch this fight since he is non-stop action, all the time. The main event is an intriguing match-up as Shawn Porter puts his welterweight belt on the line against undefeated Brit Kell Brook. Brook is a name a lot of U.S. fans have heard of, but have never seen. If anyone is going to test whether Brook is "Special", it will be Porter. Also, on Sho Extreme, Deontay Wilder and Jorge Linares make there respective returns to the ring. Saturday is a can't miss night of fights! One other fight flying under the radar is on pay-per-view. I'm really looking forward to seeing Big Knockout Boxing's main event between Bryan Vera and Gabe Rosado in what should be one hellacious war. I'm really looking forward to seeing how that pay-per-view event plays out.

Finally, I would like to extend a congratulations to former boxing promoter Frank Maloney. Whether or not you agree with his decision to have a sex change, you have to commend him for having the courage to speak out and do what he feels is right.

Each week, I feature an email from a fan on Observe and Fight. This week's email comes to us from Rayshaun Addison regarding Floyd Mayweather's ability to move in the ring...

"I am looking forward to the rematch with Marcos Maidana & Mayweather. I'm a huge fan of Floyd and he by far the hardest working and one of mthe most talented boxers of this generation. However, I watch the fight with Maidana from inside the arena, Floyd def declined! It seems to me he is trying work harder and harder but what I've notices is his reflexes in conjunction with is legs. I dont think Freddie roach was to far off about Floyd's legs. Maidana was popping Floyd with that jab throughout the fight and it made Floyd some what tentative to counter back. He wasn't very accurate and was pot shoting. He didn't look great at all. OK he won the fight but he regressing each year. I'm gonna be honest he looks weight drained at 147, he looked a lot better at 151 in junior middle division. Do you think Floyd can continue to be undefeated until her retires? I honestly doubt it. I love Floyd but something isn't right about him."

Good question, Rayshaun. I do think Mayweather's legs have naturally declined, but all athletes have that type of decline as they get older. However, Mayweather has done a tremendous job of standing in the pocket, in recent fights, while avoiding taking any tremendous shots. I think Mayweather is going to easily defeat Maidana in the rematch, and I said all along that Mayweather chose to fight Maidana in Maidana's style because it was more appealing for the fans. The outcome produced great demand for a rematch, and now Showtime and Mayweather are hoping to produce even more pay-per-view buys. I think you will see a different fight this time around. As far as working harder and harder, I think Mayweather is going to be Mayweather and will always work hard. I don't think he looked drained at all. He walks around about 150lbs normally. When he fought Cotto and weighed in at 151lbs, he was drinking juice before the weigh-in and admitted to weighing 146lbs that morning. Mayweather is never going to be draining himself making 147lbs. As far as Mayweather retiring undefeated, it just depends who he fights. I think he has a tremendous chance to retire undefeated.

That's all I've got for this week. Email any questions or comments to dkassel@fighthype.com and I will answer them throughout the week. Your email may be featured in the next "Observe and Fight." Follow me on Twitter @BoxingObserver, and be sure to "Like" The Boxing Observer on Facebook.
[ Follow David Kassel on Twitter @BoxingObserver ]