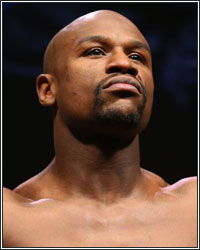 It's Monday. Welcome back for another edition of Observe and Fight, The Boxing Observer's compilation of observations and random thoughts from the week that was in boxing. Get caught up on some of the most recent events you may have missed out on, including a recap of Mayhem: Mayweather vs. Maidana II, where Floyd Mayweather goes from here, Mike Tyson going off on a reporter, a preview of all the championship boxing this weekend, and much more. Without further ado, check out the latest observations from the Boxing Observer, David Kassel.

Floyd Mayweather proves his brilliance once again against Marcos Maidana. I'm not just talking in-the-ring abilities either. After the first fight in May, I stated that Mayweather made the first fight more interesting than he needed to. He sat on the ropes and allowed Maidana to be the aggressor. I thought he did that to make the fight more entertaining for the fans, but I also believed Mayweather felt the decision was a little too close for comfort. My reasoning was that there wasn't another pay-per-view worthy opponent to face Mayweather, and a rematch would be the only thing that sells. While I expect the pay-per-view, and ticket sale, numbers to be marginally lower for this fight, they will still be much higher than if Mayweather had fought another opponent or had he dominated Maidana in the first fight. Mayweather fought his fight, and he was able to show exactly how brilliant he can be in the ring. The fact he gave himself a "C" for his performance speaks to how driven he still is. If anyone still doubts that Mayweather is the best fighter in the world, he/she is viewing that topic through a biased glass lens. Forget what you may think about Mayweather outside the ring. Once he steps through those ropes, nobody is better.

Where does Mayweather go from here? That's the million dollar (or $32 million) question. Right now, there isn't a fighter out there (other than a middleweight fight with Bernard Hopkins) that will create a lot of buzz for a pay-per-view fight in May. However, a lot can happen from now until then. It will be interesting to see who steps up and tries to take control in the Mayweather Sweepstakes. Right now, Amir Khan looks like the guy, but he might be better served fighting Kell Brook, in England, before stepping in the ring with Mayweather. Danny Garcia currently seems reluctant to move up to welterweight to face Mayweather. Maybe Mayweather would be willing to make it easy for Garcia and move back down to 140lbs? That would be something if Mayweather was the champion in 3 different divisions at the same time, wouldn't it? The fighter whom I believe would give Mayweather the most trouble is Keith Thurman; however, he doesn't hold a major belt, nobody wants to fight him, and he won't be a relevant enough name by the time May rolls around. There's still a lot of time to sort out Mayweather's next opponent, but the pickings are slim. And please people, let's all quit talking about Mayweather vs. Pacquiao. It's not going to happen.

Has anyone noticed the scoring for the last few Mayweather fights have been a little closer than they should have been? A majority decision against Canelo Alvarez was a disgrace. A majority decision against Maidana wasn't outrageous, but Maidana didn't win 6 rounds in the first fight. Saturday night may have been a unanimous decision win for Mayweather, but one judge scored it 7 rounds to 5, and the other two scored it 8 rounds to 4 (with a one point deduction against Maidana taken into account). I'm sorry, but that fight was not close. I had Mayweather winning 10 rounds in that fight Saturday night. You don't have to agree with me, but you cannot tell me Maidana won more than 3 rounds, let alone 5 rounds. I'm not saying you need to read anything into what I'm writing, but it's something to pay attention to because it's starting to smell a little fishy to me.

Call me crazy, but I like the idea of an Amir Khan vs. Josesito Lopez fight in December. The rumor is Lopez, another Al Haymon fighter, is the favorite to land that very assignment. I think Team Khan may be underestimating Lopez, possibly thinking he is a bit shopworn. While I don't think Lopez can beat Khan by decision, Lopez certainly has the capability to knock Khan out. That will be one entertaining scrap if it happens.

Good for Leo Santa Cruz for calling out Guillermo Rigondeaux! Santa Cruz completed his glorified sparring session en route to an unsurprising 2nd-round knockout of Manuel Roman on Saturday night. Santa Cruz is exciting, but he needs big and worthy opponents as the WBC super bantamweight champion. Rigondeaux has nothing holding him back from fighting Santa Cruz, and I don't see why this fight cannot happen before year's end. Santa Cruz didn't break a sweat Saturday, and Rigondeaux's people are talking about bringing him back in Miami before the end of 2014. Santa Cruz is always up for a challenge. I would love to see it.

Congratulations to Mickey Bey for winning the IBF lightweight title, but he didn't deserve that victory. For as boring as that fight was (as most Miguel Vazquez fights are), Bey didn't do nearly enough to earn a decision, let alone a decision win as wide as 119-109 as it was on Robert Hoyle's scorecard. The only reason I'm not upset and up in arms about this decision is because I don't have to sit through another Vazquez title defense. As for Bey, he might be a world champion now, but he has a long way to go to be on the level of the other champions in the division: Terence Crawford, Takashi Uchiyama, Richar Abril, and Omar Figueroa.

Why was the Alfredo Angulo vs. James De La Rosa fight billed as a middleweight attraction when the contracted limit was 162lbs? I was always under the impression that, unless a world title was on the line, a fighter was allowed to weigh-in one pound over the division limit or else the fight was considered to be the next division up. Anyway, congratulations to De La Rosa for a brilliant performance. I hope Angulo does decide to hang up his gloves for good because he looked like a completely shot fighter. The move to middleweight was supposed to bring forth a rejuvenated Angulo, much different than we saw against Canelo. The weight wasn't the problem. The problem was Angulo had been through one too many wars.

I'm actually surprised Humberto Soto defeated John Molina Jr. as easily as he did. The fight was foul-ridden and ugly, but Soto showed me he had more left in the tank than I thought he did. I'm not saying he is going to beat any top 140lb fighters, but he might compete with some of them.

Well Scott Quigg, it's time to step up and accept the challenge issued by Carl Frampton. Quigg defeated Stephane Jamoye by 3rd-round knockout in Manchester, England. I don't see any reason why Frampton vs. Quigg cannot be made next. It's what Frampton wants. It seems to be what Quigg wants. It's what all of Europe wants. The deal should get made.

I guess Lateef Kayode's inactivity was all for not. Kayode, who was once a promising cruiserweight prospect with his tremendous size, has not seen much success since turning his attention to the heavyweight division in 2013, a year and a half after his disputed draw against Antonio Tarver (Tarver later tested positive for a banned substance) and Kayode's last fight at cruiserweight. Kayode was knocked out in the 1st round by Luis Ortiz, who is a bull in his own right. While the stoppage may have been premature, Kayode looked over-matched from the opening bell. Kayode may want to consider dropping back down to cruiserweight because that is where his size will serve him best. As for Ortiz, his last two fights (Kayode and Monte Barrett) were clearly his biggest wins, but at age 35, the clock might be ticking for the undefeated Cuban.

I'm glad to hear Juan Manuel Lopez decided to hang up his gloves. Lopez was decimated by Jesus Cuellar Thursday night, falling flat on his face in his 2nd-round knockout loss. It was a Knockout of the Year candidate for sure. Lopez, who will always be remembered as one of boxing's most entertaining fighters, might be another victim of too many wars. Let's just hope that JuanMa isn't drawn back to the ring by the lure of another payday.

It's not a huge boxing weekend, but there are 5 world titles on the line around the world. Friday, WBO super flyweight champion Omar Narvaez defends his title for the 11th straight time (although he did move up to bantamweight in a 2011 loss to Nonito Donaire) against Felipe Orucuta in Argentina. On Saturday in Mexico, former featherweight champion Orlando Salido fights Terdsak Kokietgym for the vacant WBO junior lightweight title. In the co-feature, the vacant IBF junior flyweight title is on the line as Javier Mendoza goes toe-to-toe with Ramon Garcia Hirales. Also on Saturday, WBA lightweight champion Richar Abril travels to Finland to defend against Edis Tatli. Finally, also from Mexico, Carlos Cuadras defends his WBC junior bantamweight title against Jose Salgado. Should Cuadras and Narvaez both win, hopefully we'll see a 115lb unification fight. One more thing to take a look at is former Carl Froch nemesis George Groves making his return to the ring in a WBC super middleweight eliminator against Christopher Rebrasse.

Mike Tyson may have overreacted when a Canadian reporter asked him if it was hurting the Toronto Mayor Rob Ford's campaign because Tyson was a convicted rapist. I understand Tyson was thrown off by the question, and he seemed to be on the program to promote his one-man show, but the situation could have been handled much more cordially by the former champion. One thing is for sure though. Tyson's profanity-laden rant on live, Canadian television brought attention to his show and put his name back into the national spotlight. I guess the old adage is true. "No press is bad press." I'm just worried about Tyson because his demeanor during public appearances lately, including Saturday night at the Mayweather fight, makes it seem like he is in a dark place in his life once again.

The best boxing news from Saturday occurred outside the ring. Former heavyweight contender Magomed Abdusalamov, who took a near deadly beating 10 months ago at the hands of Mike Perez, went home for the first time since that terrible night in November. While Abdusalamov still has a ways to go to make a full recovery and live a normal life, it's great to see him able to be at home with his family.

Each week, I feature an email from a fan on Observe and Fight. This week's email comes to us from Jesse S. regarding fighters who rehydrate after the weigh-in...

"Hi, my name is Jesse from Seattle, WA, and I'm in my year and a half being a fan of boxing. I was just wondering if you can get back to me on this question...Canelo is light-middleweight, 154lbs right? How come he gets in the ring at 170-something on fight night? I don't get it. Isn't there rules against that? Please get back to me. Thanks."

Hey Jesse, glad to have you as a reader. Weigh-ins used to take place the day of the fight (usually about 6 hours before), and fighters were killing themselves and would have to go into the ring dehydrated. It became very dangerous. Now, weigh-ins take place the day before fights. All fighters have to do is make weight the day before (most guys like Canelo walk around about 20-30lbs heavier than the weight class they fight). Usually, those guys haven't eaten anything, or drank anything, for at least 24 hours because the last few pounds is usually water weight. Once the weigh-in is over, they immediately start drinking fluids and eating protein and carbs. Unless there is a clause in the contract stating that fighters can't gain a certain amount of weight back after the weigh-in, fighters can gain as much weight as they like. One sanctioning body, the WBC, only allows their fighters to regain 10% of the contracted weight back. For example, the light heavyweight limit is 175lbs. A fighter wouldn't be able to regain more than 10%, so they couldn't weigh-in more than 192.5 lbs. the morning of the fight.

That's all I've got for this week. Email any questions or comments to dkassel@fighthype.com and I will answer them throughout the week. Your email may be featured in the next "Observe and Fight." Follow me on Twitter @BoxingObserver, and be sure to "Like" The Boxing Observer on Facebook.
[ Follow David Kassel on Twitter @BoxingObserver ]