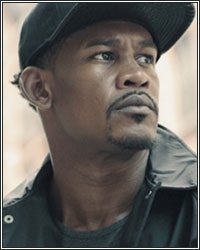 Daniel Jacobs has had to work like hell and he's had more than his fair share of serious and well-documented setbacks, but it appears as though the world has finally come around for him. The 30-year-old from Brooklyn is right where he wants to be and now he can actually afford himself the time to sit back and watch things unfold before reaping the benefits.

Jacobs' recent one-sided decision over Luis Arias was nothing more than a stay-busy fight to officially kick off his partnership with promoter Eddie Hearn and now-exclusive TV home, HBO. Arias wasn't going to beat him, wasn't even likely to compete. This bout wasn't about the spirit of competition or the act of inching closer to a big, important fight. Jacobs signing with HBO was the guarantee that big fights would be there for him on the horizon.

For the first time ever in his career, Jacobs is in the driver's seat and has the luxury of knowing that he is an elite who will be treated as an elite.

And, although his overall skillset and execution doesn't quite scream "elite" just yet, the confidence is now there. One can see it in the way Jacobs carries himself, post-Golovkin bout. Jacobs moves with the confidence of someone who BELONGS at the top now. Against Arias, Jacobs was as sharp as he has ever been and was "putting it all together" like he has never done before. To his credit, he is still a work in progress and moving forwards at an age where most fighters have plateaued.

Jacobs is now a man waiting on a shot at the man, with the firm conviction that he can become the man, himself.

Saul Alvarez and Gennady Golovkin will likely be meeting up in May of next year in a rematch of last September's controversial draw. Jacobs is in line, maybe the only one really in line, to be the winner's next "big" fight. The exclusive HBO contract pretty much guarantees that—unless Jacobs utterly implodes between now and the middle of next year.

If Alvarez and Golovkin are somehow removed from his immediate future, Jacobs would still have lots to do, much money to make, and plenty of opposition to face. Having HBO on his side and a sharp promoter like Eddie Hearn behind him pretty much ensures that there will be plenty for Jacobs to do in the foreseeable future.

The winner of the upcoming Billy Joe Saunders-David Lemieux bout would be there for Jacobs should Alvarez and/or Golovkin be unavailable. Ryota Murata, who just captured the WBA middleweight strap, would be around if summoned. Andy Lee and Martin Murray could certainly be brought in with the money invested in showcasing Jacobs. On the tougher end of things, Demetrius Andrade and Jermall Charlo are now full-time middleweights and a bout with either fighter could be a classic.

For the first time in Daniel Jacobs' professional career, the world has been laid at his feet. Money and legacy fights await and there's no more shallow end of the talent pool—from now on, it's sink or swim in deep, deep waters.

With main events and money, comes pressure. Jacobs cannot afford to have a bad night from here on out. From this point forward, every fight, literally, means the world and losses take on a magnified importance.

Will Jacobs be one of those fighters who rises to the occasion, becoming better with more on the line? Or will the pressure break him down and reveal him to be a solid, but unspectacular second tier player?

Only time will tell.

Things should be really interesting at 160.