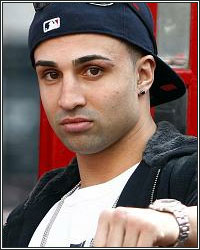 Each and every Thursday here at Fight Hype, the boxing world takes a break from its always-forward motion to take a gander at my bloated, bulging sack and to bathe in the salty, gooey truth that comes from within. This week, we have questions/comments regarding the junior middleweight division, Wilder-Joshua revisited, and Paulie Malignaggi's bare knuckle fighting.

The Disorderly Junior Middles

Hey Mags. With Hurd losing to J-Rock [Julian Williams] and before that Charlo losing to Harrison and Lara drawing with that Castano kid [Brian Castano], we see a junior middleweight division in real flux. Like you pointed out in one of your recent Notes from the Underground columns, PBC is putting in the best with the best at 154 and the result seems to be everyone losing, new players emerging, who are also likely to lose sooner rather than later. Do you see anyone at junior middle stepping up to dominate and unify the division are we in for title change after title change until someone does eventually come along?

-- LC

Hey LC. This is what happens when there is parity at the top of a division and a willingness to match the best against the best. In the not-too-distant past, we WERE down to a top three as Erislandy Lara, Jermell Charlo, and Jarrett Hurd had fought their way to exclusive elite status. When Hurd beat Lara, we were then down to a top two and one fight away from a consensus number one. But, then Tony Harrison decisioned Charlo to win the WBC title, Lara looked old and slow in his draw with unheralded Argentine Brian Castano, and Julian Williams upset Hurd to take his WBA and IBF world title belts. Meanwhile, Erickson Lubin jumped back into the mix by pummeling tricky and usually durable veteran Ishe Smith and, of course, outside the PBC brand, WBO champ Jaime Munguia continued to defend his title and make his case for elite-level status. Also, throw in veteran Kell Brook, who can't be disregarded just yet, as well as the winner of an all-PBC redemption fight between former champ Austin Trout and one-time top prospect Terrell Gausha this Saturday.

Where there was a firm top two, there is now a not-so-firm top six or seven.

But all of that is ok, as long as we keep getting good fights. I suspect that, soon enough, we'll be back to a top two or three—or, maybe, we just keep seeing new king wipe out old king until those at the top of the division slow down and fade away. This is the good kind of chaos in boxing. It's the chaos that's caused by a steady stream of good matchups at the top of the division. I'm fine with this.

Still Doubting Wilder?

Magno. You've been the biggest hater of Deontay Wilder's over the years, but I see where you've been coming to your senses in your recent articles. Good on you. I respect when a man can admit he was wrong. But what about Wilder vs. Joshua? You still got Joshua knocking Deontay out?

-- Sam White

Yeah, I've come to terms with the fact that what Wilder does well negates most of what he does poorly—and, up until now, it negates EVERYTHING he does poorly. There's no reasonable way anyone can deny anything regarding Wilder's title reign or status as an elite-level heavyweight anymore.

As far as the Joshua fight? Well, I've certainly had to reconsider a few things. Wilder's heart and determination are factors we simply didn't know about until the Ortiz fight, where he showed that he could battle back from adversity. We've also seen some things recently from Joshua that make one doubt, at least just a little bit, his current level of focus and mental toughness. He struggled more than he should've with Povetkin and, before that, played it safe against an overmatched Joseph Parker, allowing the then-WBO titlist to survive for a full twelve rounds when a KO was there for the taking.

In short, Joshua has been fighting like someone trying to protect his fame and fortune, conscious of what he stands to lose by doing too much. Wilder, meanwhile, has just been fighting, period.

I still have some doubts as to Wilder's ability to hang with someone, legitimately heavy handed, who can box as well as Joshua. But Joshua's ability to handle someone as explosive and unpredictable as Wilder also has to be questioned, especially since we now know that Wilder keeps coming and coming.

Bareknuckled Paulie

Yo, Magno. Paulie M has been going off in hyping his bareknuckle boxing debut against Lobov. He slapped the dude and now just spit in his face. LOL. Is Paulie desperate to make this big or what? What do you think about Malignaggi and his bareknuckle boxing career?

-- Clarence

Honestly, I've totally NOT been thinking about Malignaggi's bare knuckle stuff until you just brought it up. He's definitely working hard to hype this June 22 event, that's for sure. I think in a straight boxing match, which this pretty much is, Paulie should school this other guy. The lack of traditional gloves can work to his opponent's advantage in that one unblocked or unseen shot can end the contest, plus Paulie has a history of brittle hands. Malignaggi should win pretty decisively, but his opponent will always have a puncher's chance to land something wild and big to turn the tide or even end the fight.

Got a question (or hate mail) for Magno's Bulging Mail Sack? The best of the best gets included in the weekly mailbag segment right here at FightHype. Send your stuff here: paulmagno@theboxingtribune.com.