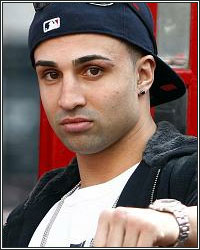 Maybe it's the boxing purist/geek in me, but I've always seen combat sport off-shoots of boxing as total wastes of time and bastardizations of "real" combat-as-sport. I'd even toss the UFC into the mix of bastardizations, alongside kick-boxing, toughman contests, and bare-knuckles boxing.

But I have to admit that the upcoming June 22 BKFC (Bare Knuckles Fighting Championships) pay-per-view out of Tampa, Florida has piqued my interest.

In the main event, two-division former world champ Paulie Malignaggi is taking on UFC veteran Artem Lobov in a grudge match that is being hyped as an extension of the grudge between Paulie and Lobov campmate Conor McGregor.

Back in 2017, McGregor brought Malignaggi in as a sparring partner to help him prep for his big-money bout with Floyd Mayweather. Video snippets subsequently emerged of McGregor having the upper hand in sparring and that provoked the rage of the Brooklyn native, who claimed that he actually schooled the UFC fighter and that those video clips painted the wrong impression of what actually happened.

How much of the animosity is hype and how much is real remains to be seen, but Malignaggi has been riding this grudge for two years now and he is finally cashing in on the storyline.

Signing with the upstart BKFC, Malignaggi was immediately paired against McGregor pal Lobov and has been hard-selling the animosity ever since. And make no mistake about it, it's the nastiness generated by Malignaggi, who appears to have lost his mind in insulting and degrading his foe, that's selling this fight.

The interesting aspect for me is how, exactly, Malignaggi will go into a bare-knuckles war with a history of brittle hands and a career-long preference for slick, back-foot boxing against a crude brawler like Lobov, who happily eats bare-knuckled shots and makes for ugly, fist-slinging battles. Even well past his prime and after more than two years of inactivity, this is still very much like a high-end race car being signed up for a demolition derby.

Making it harder for Paulie will be the fact that he's picked and poked at Lobov so much during the lead-up to the fight. It's going to be hard to set about winning an orderly, controlled prizefight after literally spitting in the face of an opponent, "bitch-slapping" him, swinging a mic at him at a press conference, threatening to piss in his soon-to-be-toothless mouth, and even saying that he'd spit in his mother's face if given the opportunity.

Paulie has definitely gone all-out in selling this grudge and, more directly, in selling this pay-per-view main event, but Lobov is taking this heel play seriously. And, despite being nowhere near as skilled or as knowledgeable, he will eventually lay hands on Malignaggi and put him into spots he has never been in before. In the bare-knuckles world, skill matters, but its importance is negated a bit by physical toughness, an ability to work through bloody, gouged-out facial wounds, and a reliance on one-punch, shotgun-blast impact. Paulie was a world class boxing tactician—several years ago-- and now, well past his physical prime at 38 years of age and considerably slower than ideal, he'll be competing in something more akin to a street fight.

At best, Malignaggi-Lobov is an interesting test of will and skill with a twisted morality play as subtext. At worst, it'll be a fucking bloody train wreck.

To add intrigue to the event for us boxing fans is the addition of former two-division world champ Randall Bailey to the BKFC undercard.

Bailey is 44, inactive since April of 2016, and hasn't registered a meaningful ring victory since 2012. In his prime, though, he was in possession of, arguably, the single best offensive weapon in the game. The thought of Bailey's big right hand, if it's anywhere near as potent now as it once was, being delivered sans glove is absolutely nightmare-inducing.

All in all, Paulie, Bailey, and the BKFC have managed to do the near-impossible when it comes to this cynical old-school boxing guy—turn me away from real boxing on a Saturday night.