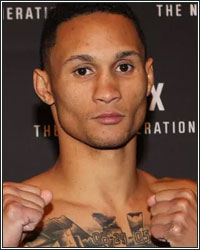 Another Thursday is here and, with it, comes a gander at my bulbous, bulging sack and that sweet anticipation of watching it spew forth the gooey, salty truth within. This week, we have questions/comments regarding Ruiz-Joshua 2, Vergil Ortiz Jr., and Regis Prograis.

Nuts and Bolts Ruiz-Joshua

Hey Magno.

Forget money and venue and all the other business issues surrounding the Ruiz-Joshua rematch, let's talk about the actual fight. If/When they get back in the ring, do you see it playing out like the first fight? I see Joshua approaching the rematch way differently than the first time. If he can lean heavily on his jab and keep the fight at the end of his long arms, I think he can keep Ruiz on the outside and behind on the scorecards. I saw the first fight like most everyone else and Ruiz was just so much tougher, but the rematch won't be about being tough, it will be about being smart. I predict that Joshua will take a solid twelve-round decision that may frustrate many of those watching. Ruiz will make a couple of offensive rushes to turn the tide of the contest, but I don't see him getting to Joshua again. What say you, Paul?

-- Simon

Hey Simon.

It's hard to look past what we saw the first time around. Ruiz took Joshua's heart and soul and had the big, bad Brit surrendering meekly, accepting the loss with almost cuckold-like cheer. And everything that brought Ruiz to victory in fight number one—the tenacious spirit, pride, quick hands, and subtle small-fighter tactical, technical touches-- will still be with him for the rematch. And Joshua, of course, will still have the massive edge in size and raw athletic ability. If Joshua comes in sharp and fully exploiting his tools, it'll be hard for Ruiz to do what he needs to do. That's pretty much what most people saw coming into the first fight, but Joshua wasn't sharp or focused. If he can't get motivated to keep his head in the game for this upcoming bout, he never belonged on the main stage in the first place. But I agree with your prediction to an extent. I think Joshua will be as impeccable in his game plan as he can possibly be and Ruiz will have a tough time dealing with it. Throw in the fact that the entire promotion, along with all the suits with money in the Joshua business, will be leaning against Ruiz and I think Joshua wins by hook or crook. Don't hold me to this, though, because Ruiz is perfectly capable of flipping the script a second time.

What About Vergil Ortiz Jr.?

Mags.

This Vergil Ortiz kid is a real revelation. At 21 the kid's already got two world class notches on his belt with Mauricio Herrera and now Antonio Orozco and he beat both in devastating fashion. I can't wait to see what he can do in the deep waters of the welterweight division. After seeing what he did to Orozco, what do you think he can do at 147?

-- Luis Moneda

Hey Luis.

I'll be honest with you—I didn't even see Ortiz-Orozco yet. Despite declaring it one of the "can't miss" fights of the summer a while back, there was no way I could watch. In Mexico, where I live, DAZN is not available and, to my knowledge, there was no television for the fight. So, even though I wanted to watch and report on it, I couldn't. I found it at an online video site a couple of days later and will get around to watching it soon. But, maybe this is a bit of a lesson for DAZN about the impossibility of building a star when very few can actually see him fight. If you stick everything behind a paywall from day one, how do you expect new fans to be exposed to the sport's next wave of stars?

As for his ability to compete with the stars at 147? I don't see why he can't work his way up to the elite-level, but business roadblocks might make the climb a lot slower. There's a lot of young talent moving up in the welterweight division and when they meet the established guys, it's going to make for some real drama.

Regis Pulls Out

Mags.

I was sad to hear about Regis Prograis pulling out of the WBSS finals and his fight with Josh Taylor. Prograis-Taylor would've been a classic between two young champs in their primes. Do you think there was something more to it than the money issues Prograis and his promoter DiBella talked about? Either way, it's a real bummer.

-- Damon

Hey Damon.

I agree, it IS a bummer. Based on everything I've read and heard, I'm inclined to believe Prograis' side about things falling apart over tournament organizers' inability to meet escrow deposit deadlines. This has reportedly been an ongoing issue with the WBSS folks and it has apparently come to a head at the worst possible time. Prograis-Taylor was going to be the rarest of all things in boxing today—a bout between undefeated high-end young talents in their primes, when it matters most, and not years later after "marinating."

Got a question (or hate mail) for Magno's Bulging Mail Sack? The best of the best gets included in the weekly mailbag segment right here at FightHype. Send your stuff here: paulmagno@theboxingtribune.com.