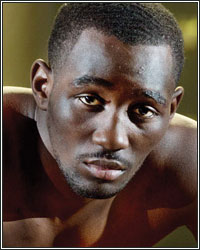 Well, it's time to write another article about Terence Crawford, how he's fighting someone beneath him, and how things would be so much better for everyone if he could be fighting the best in the welterweight division.

Yeah, it's old news. The story is boring at this point, but it's still relevant. In case there are some new fans out there or fans who've been in a coma for the last few years, here's the situation:

Crawford is signed to an exclusive deal with Top Rank Promotions, which has a content deal with ESPN. Top Rank/ESPN paid a substantial amount of money to make Crawford one of the cornerstones of ESPN's revamped boxing program.

That deal, however, creates a separation between the Omaha, Nebraska native and, literally, every other top welterweight in the business—fighters like Errol Spence, Manny Pacquiao, Keith Thurman, Shawn Porter, and Danny Garcia, who work under the Premier Boxing Champions (PBC) banner, which has exclusive output deals with Showtime and Fox.

So, while all of the PBC welters are fighting amongst each other, Crawford—who may be the best of the bunch and a generational talent—is left on the outside looking in, fighting the best available opposition Top Rank bossman Bob Arum can wrangle for him.

It's an old story by now and one which holds only minimal interest to me at this point. I don't care about WHY a talent like Crawford isn't fighting a talent similar to Crawford's, I just care that it isn't happening and that he's 32 years old—already on the back end of his absolute physical prime.

This Saturday, at Madison Square Garden in New York, Crawford is set to defend his WBO welterweight title for the third time, facing Lithuanian contender Egidijus Kavaliauskas—another "good" opponent who is far from good enough to be anything other than a "stay busy" foe.

Crawford has been "staying busy" ever since he became the welterweight champ by stopping Jeff Horn in June of 2018. His first two defenses—against Jose Benavidez Jr. and Amir Khan—were truly "best available" opponents given the business realities facing Team Crawford. Kavaliauskas is also "best available," but of a shrinking list of available challenges and pickings that will get slimmer after Saturday.

For Crawford, this is not acceptable.

The worst part is that there's really nothing that can be done about it. This is just the way the business has developed. While there are bankable fights to be made "in house" at PBC, there's really no point in engaging Crawford. We can talk about Crawford being better served with PBC, but that's a moot point at this time. Middleweight Jermall Charlo, who is a PBC fighter isolated from the best middleweights fighting at DAZN, might also be better served "on the other side of the fence," but while deals are in place and paychecks keep coming in, neither side is budging—just like with Crawford and the PBC welters. And again, there's nothing we can do about it except maybe hope that Crawford and Spence get so big separately that money forces the two of them together. But that's not very likely.

This time around, ESPN has done a good job of getting Crawford some press before his fight and, at the very least, is not burying him deep inside their subscription-only app or hanging him out to dry on an ill-advised pay-per-view. But even with him showcased on main stage ESPN and getting more attention from "The Worldwide Leader" than usual, Crawford needs a proper B-side if he's going to grow into something other than a really good fighter known and appreciated only by the relatively small subsection of hardcore fight fans.

Simply put, there's no road to true stardom for Crawford without at least some of the fights currently denied to him. And we'll probably keep hearing about how he's not being all he can be until it's too late for him to be what he could've been.